Story on "Slew" of Movie Remakes Calls Upon Prof. Mark Tatge
September 3, 2013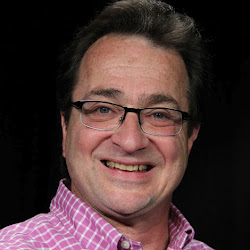 An Arizona Republic story examining the "slew of remakes" set to arrive soon at movie theaters calls upon Mark Tatge, Eugene S. Pulliam Distinguished Visiting Professor of Journalism at DePauw University, for perspective. The newspaper's Bill Goodykoontz calls the fall releases of new versions of such old favorites as Carrie, Romeo and Juliet and The Secret Life of Walter Mitty "unusual. Usually this is the time of year for prestige pictures, the kind of films that critics describe as 'cinema' and voters for the Academy Awards use as fodder for their picks ... What gives? Lack of imagination? Lack of new ideas? Commerce over art?'
Tatge tells the Republic, "Remakes make money. There is very little risk involved."
Access the complete piece, which also appears in other newspapers, here.

A veteran journalist and author of The New York Times Reader: Business and Economics, Professor Tatge was recently quoted in a Christian Science Monitor article exploring the (now settled) dispute between CBS and Time Warner.
Source: Arizona Republic
Back