'Global Matrix III: An International Print Exhibition' at Peeler, Oct. 9 - Dec. 15
September 11, 2013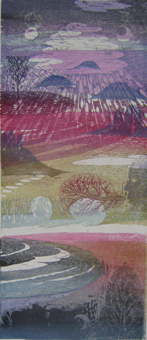 "Global Matrix III: An International Print Exhibition" opens Wednesday, October 9, at DePauw University's Richard E. Peeler Art Center. The exhibition will remain on view through Sunday, December 15, and is free and open to the public. (at right: Verapong Sritrakulkitiakarn, Chronicles of dream #1, 2011; woodcut, Thailand)
From its humble origins as simple relief rubbings or patterns stamped onto paper and cloth, the art of the print has spread to all corners of the globe, growing and developing conceptually as a result of the contributions of an ever-growing circle of international artists. By drawing and manipulating an image matrix, artists have utilized the essence of the multiple to explore the varied possibilities of image, color, and repetition. The proliferation of multiple images around the world has led to a shared culture of appreciation. Styles and techniques identified with particular printmaking enclaves in various parts of the world can now be readily be observed in the works of artists spanning different languages, different cultures, and separated by thousands of miles.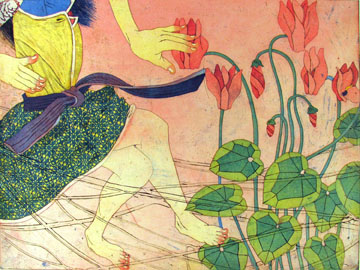 To date, the Global Matrix exhibits have featured a total of 165 works representing 142 individual artists from 31 countries around the world. Global Matrix curators include Kathryn Reeves, professor of art & design at Purdue University; Kimberly Vito, associate professor of art & art history at Wright State University; Sean Caulfield, associate professor of art & design at the University of Alberta; and Craig Martin, director of the Purdue University Galleries. (at left: Janne Laine, In the Half Light IV, 2009; photogravure, aquatint, Finland)
Martin will give a lecture on Tuesday, November 5, at 4:15 p.m. in the Peeler Art Center auditorium. An opening reception will immediately follow.
Global Matrix III was developed by the Purdue University Galleries, West Lafayette, Indiana.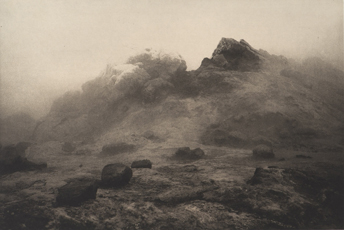 The galleries of the Peeler Art Center are open Monday-through- Friday from 10 a.m. to 4 pm; Saturday 11 a.m. - 5 p.m.; and Sunday 1 – 5 p.m., and are closed during University breaks and holidays. Visit the Peeler Galleries online for more information about special events associated with this exhibition. You may also contact Craig Hadley at (765) 658-6556 or at craighadley@depauw.edu. (at left: Yuji Hiratsuka, Soft Landing, 2011; intaglio & chine collé, United States)
Back