Column on "Binge TV" Includes Comments from Prof. Jeff McCall '76
September 5, 2013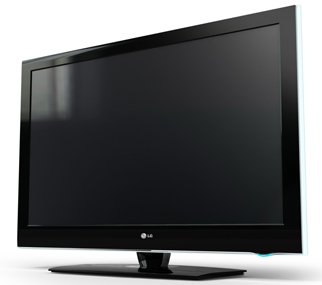 With options such as downloading programs via the Internet or watching season sets on DVD, "binge TV is a real thing -- this way to plow through running story lines on command like some book that can't be put down," writes Dave Bangert in Indiana's Lafayette Journal and Courier. "It is such a thing that actor Kevin Spacey, star of the Netflix-distributed political thriller House of Cards, made news in recent weeks when he said studios are going to get dusted if they ignore the trend of the social media water cooler and don't get away from 'the world of appointment viewing.' "
The columnist cites a University of Queensland study published two years ago in the British Journal of Sports Medicine. It found, "For every hour of TV consumed after age 25, 21.8 minutes was lost in life expectancy. For someone who watched TV for six hours a day, that added up to 4.8 years fewer than someone who doesn't watch TV, researchers said."
Bangert turns to Jeff McCall, a DePauw University communication professor and author of Viewer Discretion Advised: Taking Control of Mass Media Influences. "I am not sure how much time I have lost to TV, but based on these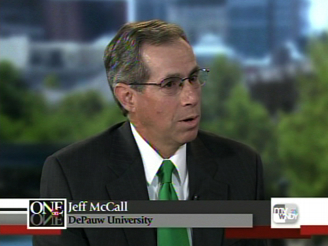 metrics and the amount of college football and basketball I like to watch, I could be in trouble very soon," Dr. McCall tells the newspaper. He adds, "My fear is that people can interpret these studies as meaning that television itself is harmful or bad. It is not the television that is bad. It is the manner or amount in which we use it."
Read the complete column at the newspaper's website (a subscription may be required).
1976 graduate of DePauw, Jeffrey M. McCall is regularly cited in stories examining media matters. was recently quoted in a story on the launch of Fox Sports 1 as well as by Variety and the Associated Press. He also authored a newspaper op-ed on the future of radio's Rush Limbaugh.
Source: Lafayette (Ind.) Journal and Courier
Back