Ron Paul, Here Tuesday, Among "20 Most Interesting People to Visit Indiana This Fall"
September 8, 2013
Webcast link (password needed)
"For the second consecutive year, the Star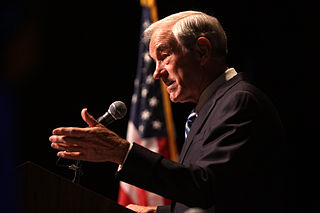 compiled a list of the 20 most interesting people to visit Indiana in fall," notes a feature in today's edition of the Indianapolis newspaper. The listing begins with Ron Paul, who will be visiting DePauw University Tuesday as a guest of the Timothy and Sharon Ubben Lecture Series. (photo: Gage Skidmore)

The Star's David Lindquist points out that Paul is a "noted fiscal conservative, three-time presidential candidate, medical doctor, father of newly minted political star Sen. Rand Paul." The former congressman, who retired from the U.S. House of Representatives earlier this year, "launched online site RonPaulChannel.com in August."
The newspaper adds, "Paul will speak at 7:30 p.m. on Sept. 10 at DePauw University's Kresge Auditorium, 313 S. Locust St., Greencastle. Admission is free."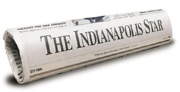 Access the list at IndyStar.com.
Dr. Paul will discuss "Our Lives, Your Liberty & America's Future." Doors for the Ubben Lecture will open at 6:30 p.m. for students and 6:50 for all others. The event will also be webcast on a password-only feed for DePauw students, parents, alumni, faculty and staff. Details are available here. Learn more about Dr. Paul's visit in the original July 25 announcement.
Created in 1986 and fully funded by a gift by 1958 DePauw graduates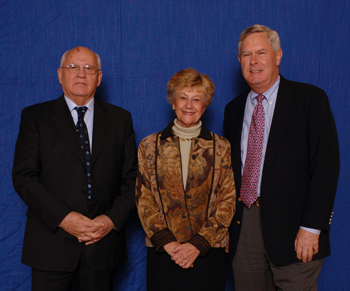 Tim and Sharon Ubben, the lecture series has brought a wide array of individuals to DePauw, among them: Elie Wiesel, Bill Clinton, Benazir Bhutto, Tony Blair, Spike Lee and Margaret Thatcher.
To view a complete roster of Ubben Lecturers -- which includes links to video clips and news stories -- click here. Video montages of many events are available on YouTube. (at right: the Ubbens with Mikhail Gorbachev at DePauw; October 27, 2005)
Source: Indianapolis Star
Back