Two Student-Run Local Businesses Have Grand Opening Today
September 12, 2013
Grand opening ceremonies will be held today for two new Greencastle businesses operated by two DePauw University students. The enterprises "are bringing new computer and web solutions to the Greencastle and Greater Putnam County communities," notes the Banner-Graphic.
DePauw junior George Velazquez is the force behind ITS (Integrated Technology Services) For You. His classmate, Richard Walsh, launched Refined Sites in January 2012 "to provide sustainable business solutions for a great affordable price."
Patrick Aikman, a 1957 graduate of DePauw, writes, "This is the first time either company has had its very own physical offices in the city to serve clients directly, according to the two supercharged young businessmen from the DePauw student body."
Walsh, a computer science major and political science minor, states, "We plan on staying and providing our service for as long as we are needed. It has always been a dream of mine since I was a child to start my own company and help those in need." The story adds, "Walsh, who is also a DePauw Bonner Scholar, began his career at DePauw developing websites for not-for-profit organizations."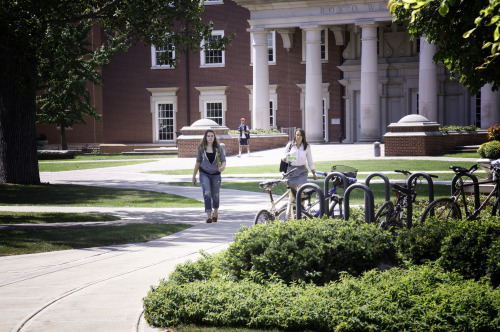 The article notes that "this is the 20-year-old Velazquez's second new business. He co-founded a company called 10 Second Labs Inc. in Chicago that develops Android applications and websites." A Posse Scholar and Information Technology Associate, George Velazquez is a computer science major.
Today's event will take place at 4 p.m. at the firms' joint offices at 107 E. Washington St., Suite B.
Read more at the newspaper's website.
Back