Cable TV's Billing Practices Not Fair to Non-Sports Fans, Argues Prof. Jeff McCall '76
September 15, 2013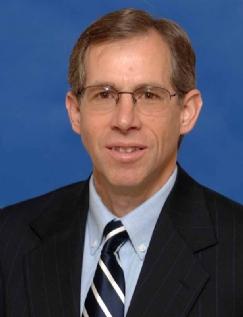 "The average cable television subscriber has access to more than 20 sports channels," notes Jeff McCall, professor of communication at DePauw University, in an Indianapolis Star op-ed. "Americans pay huge dollars for this television sports gluttony. Some estimates are that 40 percent of a consumer's cable bill goes to pay for sports channels. ESPN collects more than $5.50 from every cable subscriber and expects an increase to $7 within three years. That will generate $8 billion for ESPN, and the figure doesn't include money made from on-air commercials. There are additional charges for ESPN2, ESPNU and so on. Sports channel price increases are 20 percent higher than the increases for other channels. The costs are expensive enough for sports viewers, but outrageous for the half of all Americans not interested in sports."
The professor, who authored the book Viewer Discretion Advised: Taking Control of Mass Media Influences, states, "The financial model generating the surging costs of television sports can't go on forever, and there are signs on the horizon that should alarm the sports-media business. Consumers, fed up with the high costs of subscription television, are cutting the cord in growing numbers. More than 300,000 customers canceled their pay-TV subscriptions in the second quarter this year. ESPN has lost a million subscriptions in two years, leaving the remaining viewers to shoulder the costs. Some cable viewers in Los Angeles are suing Time Warner Cable. The cable giant signed contracts totaling $11 billion to broadcast the Lakers and Dodgers in coming years, planning to charge all subscribers for the costs. The class-action suit seeks to allow individual subscribers to opt out and pay only for channels they want."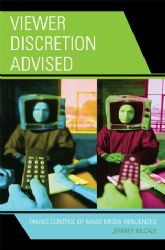 Even "executives friendly to the industry" are speaking out, Dr. McCall notes. Michael Powell, who leads the National Cable and Telecommunications Association and is the former chairman of the Federal Communications Commission, says the nearly $2 billion a year ESPN is paying the NFL is "astonishingly insane."
The column concludes, Following sports is a great American tradition, but even hard-core football fans can't watch the 450 college games on ESPN this season. The sad thing is that we pay for all of them."
Read the full text at IndyStar.com.
A 1976 graduate of DePauw, Jeffrey M. McCall is a former journalist and faculty adviser to student radio station WGRE. He has been quoted in more than 100 newspapers in articles examining media matters, including a Los Angeles Times story earlier this month. The professor discussed the escalating costs of sports programming with Variety in August.
Source: Indianapolis Star
Back