Tony Award-Winning Composer Adam Guettel On Campus This Week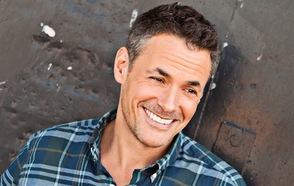 September 16, 2013
"Theatre composer Adam Guettel is so overwhelmingly gifted that any news of his activities stirs the kind of fervent expectations that surround Stephen Sondheim, and before that, Leonard Bernstein," opined the New York Times of the Tony Award-winning Guettel, who will be in residence at DePauw University School of Music from September 19-21, 2013. Guettel's visit will include master classes, coaching sessions, classroom instruction, and a free concert of his music on Friday, September 20, at 8 p.m. in Thompson Recital Hall, located within DePauw's Green Center for the Performing Arts.
The concert, performed by student vocalists in the School of Music, will feature music from three of Guettel's collected compositions -- Myths and Hymns, Floyd Collins, and the Tony Award-winning musical The Light in the Piazza -- and will culminate in a performance by Guettel himself.
"It is very exciting to be working with the music students in preparation for Adam's arrival," says Steven Linville. In addition to his duties as executive assistant to the dean of the School of Music, Linville, a 2006 DePauw alum, has been working with current students to prepare the logistics of the concert, help stage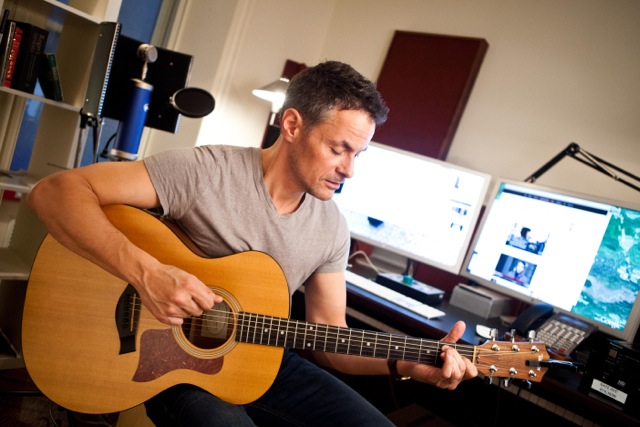 the music, and work on important elements such as character development, lighting, and interpretation of the pieces. "His music covers such a wide span of emotion that it stretches the dramatic and emotional range of even an experienced performer."
Linville adds, "From the ethereal music of Myths and Hymns, to the power of Floyd Collins and the beauty and romance found in The Light in the Piazza, that kind of variety also means the music has something anyone can tap into and enjoy."
In addition to hearing the composer's work in concert, Guettel will present a composition master class on Saturday at 9:30 a.m., followed by a vocal master class at 11 a.m. Both classes will take place in Thompson Recital Hall and are open to the public.
"The chance to have such a well-known and award-winning composer like Adam Guettel here in concert enriches the students in so many ways, but having the opportunity to work
side-by-side with such a talented artist is invaluable. It's yet another remarkable advantage DePauw offers its students," says Caroline Smith, professor of voice in the School of Music. "The music is challenging, and the students have worked incredibly hard to rise to the occasion, even at the very start of the school year. I urge anyone to come and join us for a night of beautiful music and memorable performances."
Tickets for the Friday night concert are free and available online at www.depauw.edu/music/tickets. For more information about Adam Guettel's visit, contact Emily Smith at emilysmith@depauw.edu or (765) 658-4571.
Back