Story on Business School Shift Toward Ethics Quotes Prof. Jeffery Smith
September 19, 2013

A Los Angeles Times story which examines how the nation's business schools have ramped up their ethics offerings in the wake of the 2008 financial crisis quotes a DePauw University faculty member. "The turmoil sparked by the (failure of Lehman Brothers) prompted soul-searching at the nation's business schools, long a key pipeline of talent for the financial industry," writes Andrew Tangel, a 2003 graduate of DePauw. "Some of the saga's leading characters held business degrees, including former Lehman Chief Executive Richard Fuld."
Tangel suggests the mantra of business schools has shifted from "the single-minded pursuit of shareholder value .... A case in point could be the subprime mortgage deals that propelled the crisis. Mortgage brokers and Wall Street traders earned big bucks selling faulty loans and packing them into -- it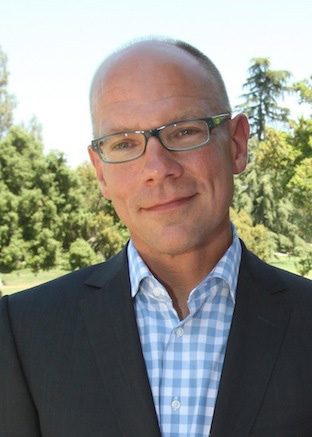 turned out -- worthless investments. Their goal was to make as much for their firms as possible. 'That goes to the heart of the problem,' said Jeffery Smith of the University of Redlands, who is a visiting professor at DePauw University in Indiana this year. 'They weren't rewarded on the basis of whether or not those products and services actually produced wealth for society as a whole.' "
The story appears in several other newspapers, including the Chicago Tribune.
Professor Smith is serving as DePauw's Nancy Schaenen Visiting Scholar at the Janet Prindle Institute for Ethics during the 2013-14 academic year. Learn more about him in this previous summary.
Source: Los Angeles Times
Back