Senior Named GlobaLinks Learning Abroad Alumni Ambassador
September 20, 2013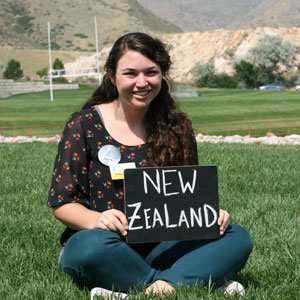 DePauw University senior Chelsea D. Naylor is among students from 28 college campuses across the United States who have been named Alumni Ambassadors for 2013-14 by GlobaLinks Learning Abroad. The company is a leading provider of education abroad and internship programs for college-level students in destinations across the globe. The Ambassadors program connects more than 28,000 alumni members so they can sustain their love of study abroad after returning home from their overseas experiences.
Naylor studied at the University of Waikato in New Zealand through a GlobaLinks program. She is majoring in religious studies, with minors in art (history) and Spanish.
More than 80 students applied for the positions. Ambassadors, who commit to 10 hours a month of study abroad-­related campus activities, completed training this summer at the Colorado School of Mines in Golden, where they learned resume-building and professional development skills, among other things.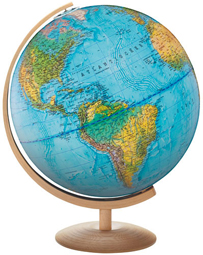 In her profile on the organization's website, Naylor states, "Study abroad, more than any prior life experiences, is something that inspires positive change; it changes the way you think, believe, act, perceive the world, and how you will live the rest of your life."
Read more here.
Back