Excessive Party Loyalty Has Crippled Washington, Says Lee Hamilton '52
September 26, 2013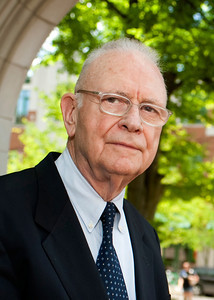 Lee Hamilton, the former congressman and 1952 graduate of DePauw University, "says there's too much political party loyalty in Washington," according to a report from Indianapolis NBC affiliate WTHR. "The Indiana Democrat tells WIBC-FM says that with the continuing battles over the health care overhaul and the possibility of a government shutdown, excessive party loyalty is threatening the very fabric of American government."

The article adds, "Hamilton says Americans' first loyalty should be to upholding the Constitution and ensuring the country works. He says this often involves compromise ... (He) says most Americans are in the political center and that's where work gets done."
Read more at the television station's website.
Now director of the Center on Congress at Indiana University, Lee H. Hamilton served 34 years in the U.S. House of Representatives. He has remained active following his retirement from Congress, serving as vice chair of the 9/11 Commission and Iraq Study Group.
Upon Hamilton's retirement from Congress, USA Today's Susan Page wrote, "He is one of the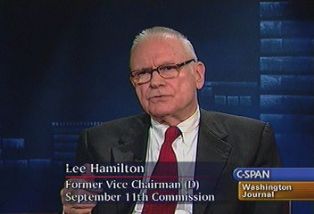 last of the Washington 'wise men,' figures who ruled Congress, led Cabinet agencies and shaped foreign policy during a less partisan era."
He authored Strengthening Congress; How Congress Works and Why You Should Care; and A Creative Tension: The Foreign Policy Roles of the President and Congress.
A history major and basketball standout as an undergraduate, Hamilton has been a frequent visitor to DePauw over the years and delivered an Ubben Lecture on March 15, 2011.
Back