Theologian L. Gregory Jones to Deliver 100th Anniversary Mendenhall Lecture on Nov. 7
October 9, 2013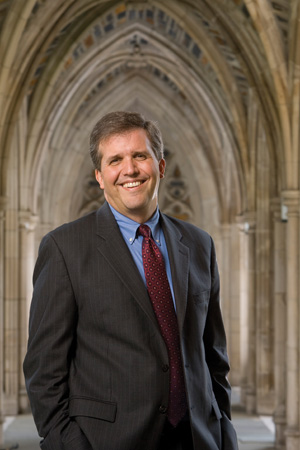 L. Gregory Jones, a noted theologian and the author or editor of sixteen books, will come to the campus of DePauw University to deliver the Mendenhall Lecture. On November 7, Dr. Jones will discuss "Learning Leadership: Daunting Challenges, Creative Opportunities" in a 7:30 p.m. address in the sanctuary of Gobin Memorial United Methodist Church, located on the DePauw University campus. The program is free and open to all.
Jones is senior strategist for Leadership Education at the Divinity School of Duke University, where he is also a professor of theology. From 1997-2010 he was dean of Duke Divinity School and he has served as Duke's chief international strategist to advance and coordinate the university's global engagement.
He is dedicated to cultivating strategic and visionary leadership in partnership with individuals and institutions. His focus on leadership builds on his scholarly work in forgiveness and reconciliation as well as his years in leading Christian institutions. Jones is widely recognized as a scholar and church leader on such issues as forgiveness and reconciliation, Christian vocation, leadership, and strengthening the church and its ministry.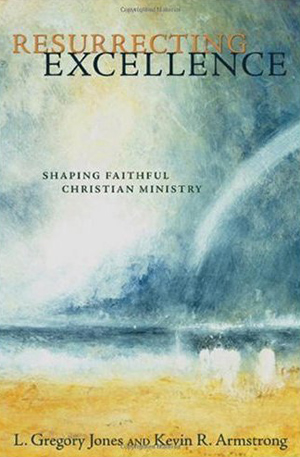 His books include Resurrecting Excellence: Shaping Faithful Christian Ministry, which he co-authored with Kevin R. Armstrong, a 1982 graduate of DePauw; Everyday Matters: Intersections of Life and Faith; and Embodying Forgiveness: A Theological Analysis. An ordained United Methodist pastor, Dr. Jones has published more than 100 articles in a variety of publications. He is an editor-at-large for Christian Century, and writes a regular column for Faith & Leadership, the web magazine published by Leadership Education at Duke Divinity. For 10 years he was co-editor of Modern Theology, a scholarly journal published by Blackwells in Oxford, England, and he currently serves as an associate editor for the journal.
Jones has traveled extensively, often addressing issues of forgiveness and reconciliation in lectures and sermons. In recent years he has been in South Africa, Uganda, Rwanda, Cote d'Ivoire, the Democratic Republic of Congo, Liberia, Northern Ireland, Israel/Palestine, China, India, and South Korea.
Jones earned a B.A. in communications and M.P.A. from the University of Denver, an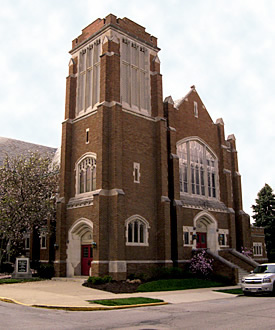 M.Div. from Duke Divinity School and a Ph.D. in theology from Duke University.
DePauw's Mendenhall Lectures, which were inaugurated in 1913, were endowed by the Reverend Doctor Marmaduke H. Mendenhall. His desire was to enable the University to bring to campus "persons of high and wide repute, of broad and varied scholarship" to address issues related to the academic dialogue concerning Christianity. Although Mendenhall was a pastor in the North Indiana Annual Conference of what was then called the Methodist Episcopal Church, one of the parents of the United Methodist Church, he explicity dictated that lectures be selected without regard to denominational divisions. The endowment has allowed DePauw to bring theological and religious scholars of international repute to campus for a century.
Back