Nationally Syndicated Columnist Talks with Prof. Jeff McCall '76 About Cable TV & Sports
October 3, 2013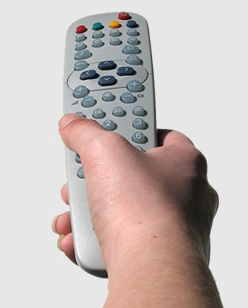 "An average of 40 percent of our basic cable bills goes to pay for sports programming," writes the Providence Journal's Froma Harrop, who wonders why the many cable customers who don't watch games are being "forced to subsidize the sports conglomerates."
The column, which is nationally syndicated, notes, "Jeffrey McCall, a professor of communications at DePauw University, in Greencastle, Ind., has written on the unfairness of it all. What makes him an especially interesting observer is that he is one of them. He's a sports fan who says he'd give up cable or switch providers if the schedule didn't include ESPN and his regional Fox Sports network. 'I do like to watch certain teams and certain games,' he told me. But McCall considers the cable sports business a consumer rip-off."
Harrop writes that $5.50 of every cable customer's monthly bill goes to ESPN, even if they spend no time watching the network. Meanwhile, the cost of acquiring rights to televise the games of the NFL and other leagues continues to escalate.
"All these big cable companies don't really have leverage when they negotiate with ESPN," McCall explains. "The sports fans would raise Cain. They are very loyal, and they demand their stuff."
Harrop concludes, "Subscribers in and around Los Angeles have sued Time Warner Cable over the $11 billion it paid for the rights to show Lakers and Dodgers games ...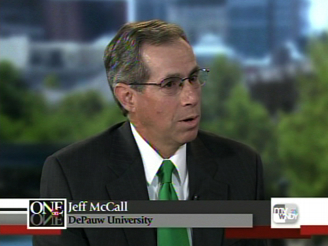 Media experts predict the court will tell the plaintiffs that no one has to buy cable TV. How right it would be. But also how temporary the situation as fleeing cable customers cause this financial model to collapse. It will be hardball all around."
Access the complete text here.
A 1976 graduate of DePauw, Jeffrey M. McCall wrote a recent newspaper op-ed on the issue of cable customers and the sports networks. Dr. McCall authored the book Viewer Discretion Advised: Taking Control of Mass Media Influences and is a former journalist and faculty adviser to student radio station WGRE. He has been quoted in more than 100 newspapers in articles examining media matters, including a Los Angeles Times story last month.
Source: Creators Syndicate
Back