DVD is Created to Commemorate 1993's Monon Bell Classic, the 100th DePauw-Wabash Game
September 30, 2013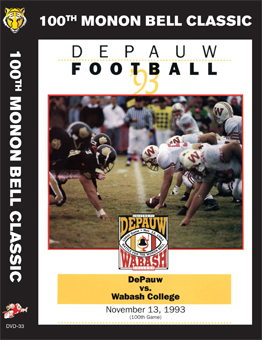 Twenty years after DePauw University and Wabash College battled for the 100th time on the football field, the 1993 Monon Bell Classic has been preserved on DVD. The historic telecast, which was produced by DePauw students through the Center for Contemporary Media, included pre-game festivities as well as sideline interviews with a number of DePauw legends who were on hand, among them: members of unbeaten, untied and unscored upon 1933 Tiger football team; longtime football coach and athletic director Tom Mont; Robert Farber '35, former vice president and dean of the University; Mac Thorlton '64, former director of alumni relations; and Nick Mourouzis, the all-time leader in football coaching wins for DePauw, who was about halfway through his 23-year tenure as head coach in 1993. (at right: front cover and spine of disc jacket; back cover is below left)
Bonus materials on the disc include media previews of the 100th battle for the Bell; a new version of The Ballad of the Monon Bell which was created for the centennial game; a photo gallery including images from the game as well as scans of the game day program and other mementos of the special game; and highlights from a gala dinner held at the Indiana Roof Ballroom in Indianapolis the night before the contest.
Bob Lamey, the voice of the NFL's Indianapolis Colts, provided play-by-play of the 100th Bell game.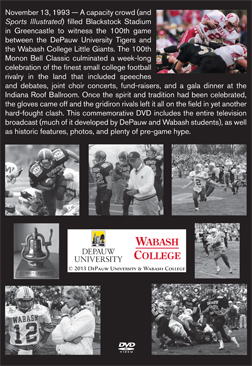 The disc is a joint effort by DePauw's Office of Media Relations and the University's Archives. Ken Owen '82, executive director of media relations at DePauw, mastered the disc from broadcast-quality tapes and assembled the bonus materials. Jim Amidon, chief of staff and director of strategic communications at Wabash College, created the packaging and the DVD's navigational menus. DePauw's sports information director, Bill Wagner, helped locate some of the artifacts from 1993. The set was professionally replicated by Oasis Disc Manufacturing.
"The Monon Bell is one of America's oldest and closest rivalries, and the 100th game was a truly special event," says Owen. "It's a fun trip back in time to see the pageantry of that day, and some people who are very important to our history, not to mention the football. What happens every November on the two campuses is quite unique, and worth celebrating."
To learn more about the disc, email Owen at kowen@depauw.edu.
The production of the 1993 disc means that 16 games in the historic rivalry series have been captured on DVD. Available are the DVDs of the 1977, 1994 and 2000-12 Monon Bell Classics (supplies of past games are extremely limited; the 2008 package is a two-disc set including all 115 "Monon Memories" produced to that date). Order them here.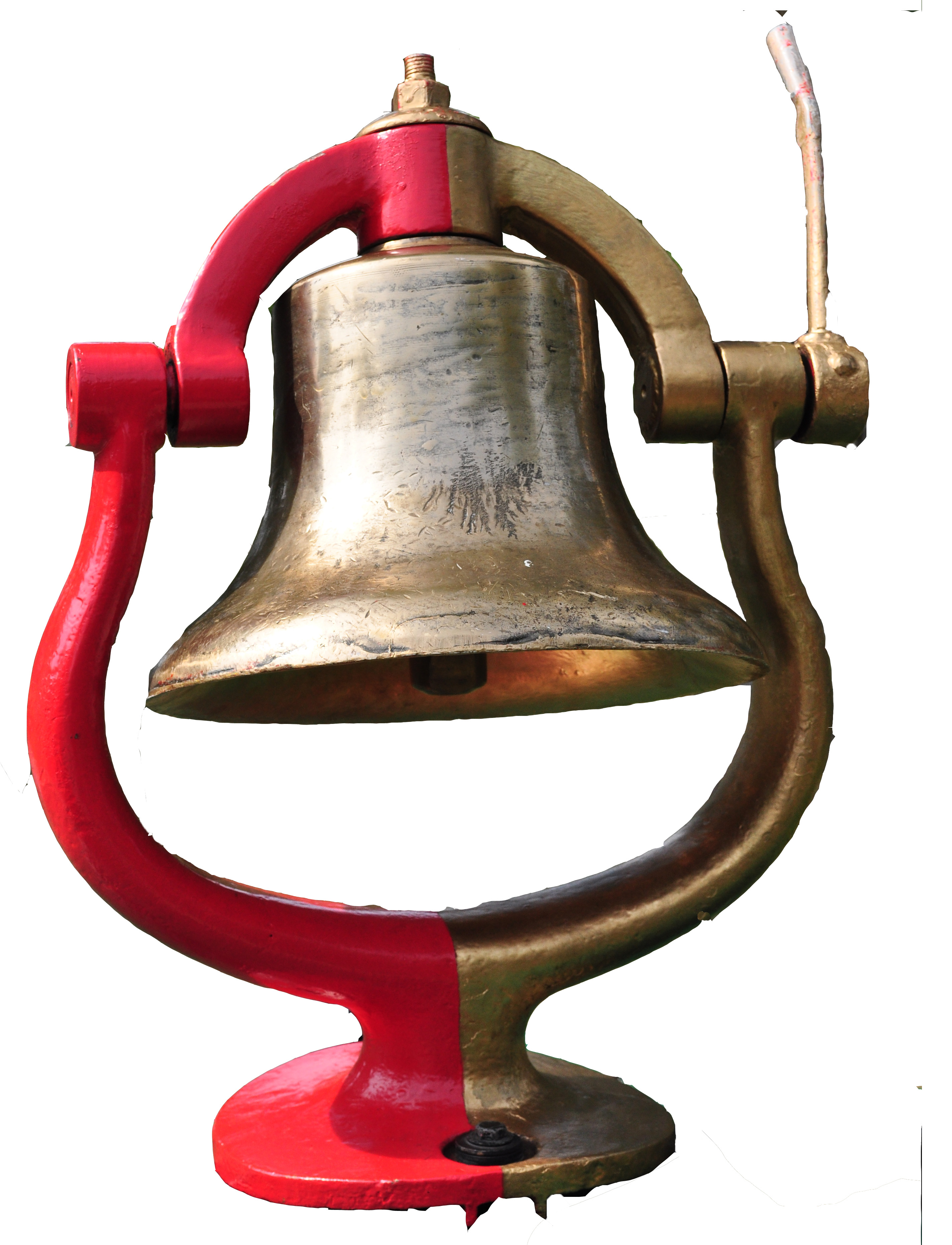 The 120th Monon Bell Classic will be televised nationally by AXS TV on November 16. It will mark the ninth time the network will provide live, high-definition coverage of the storied rivalry game, which will be played this year at DePauw's Blackstock Stadium on the newly-dedicated Nick Mourouzis Field.
All 119 games to date are commemorated in video vignettes known as "Monon Memories." Created by Owen, the clips can be found here and on YouTube.
Back