Faculty Select Series Presents Thursday Concert by Prof. May Phang
September 29, 2013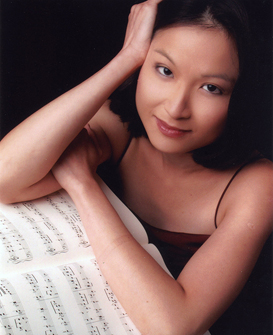 May Phang, a member of the DePauw University School of Music faculty, will present an evening of fantasy-inspired works for solo piano on this week's Faculty Select Series concert. The program begins at 7:30 p.m. Thursday, October 3, in Thompson Recital Hall, located within DePauw's Judson and Joyce Green Center for the Performing Arts.
This richly varied program begins with works by Chopin and Wagner, including "Valhalla" from the epic opera Das Rheingold and "Magic Fire Music" from Wagner's Die Walkure. On the second half of the concert will be the exciting Caprice Burlesque, a piece by Russian-born American pianist Ossip Gabrilowitsch. Gabrilowitsch served as conductor for both the Munich Philharmonic and the Boston Symphony Orchestra and later married the daughter of Mark Twain, a singer named Clara Clemens.
Phang will also perform Réve Charmant-Nocturne by the African-American musical prodigy and savant Thomas "Blind Tom" Wiggins, as well as Mischa Levitzki's The Enchanted Nymph. The evening concludes with a performance of three piano transcriptions of songs by Stephen Foster, a composer often considered "the father of American music."
Professor Phang began her professional career at an early age, having received both the Associate and Licentiate diplomas from Trinity College of London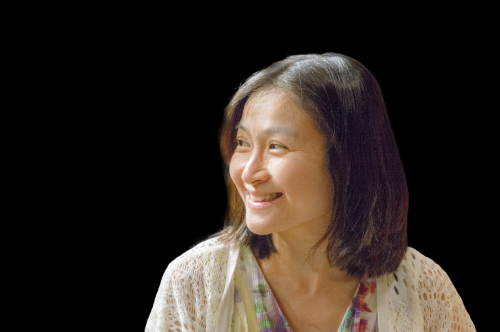 by the time she was twelve. Following further study at McGill University School of Music in Montreal, she completed her doctorate at Temple University in Philadelphia. She has performed extensively in recitals throughout the United States, Europe, as well as in her native country of Singapore.
General admission tickets for the Faculty Select Series are $5. Tickets for all students, seniors over 65, and youth, 12 years and younger, are free thanks to season sponsors, Judson and Joyce Green. To ensure that any person wishing to attend a performance is able to do so, a pay-what-you-can option is available this year, online and by request. To purchase tickets, visit www.depauw.edu/music/tickets, or stop by or call the Green Center box office, (765) 658-4827.
Back