Experiencing the Monon Bell Among '50 Things Every Hoosier Must Do'
May 2, 2011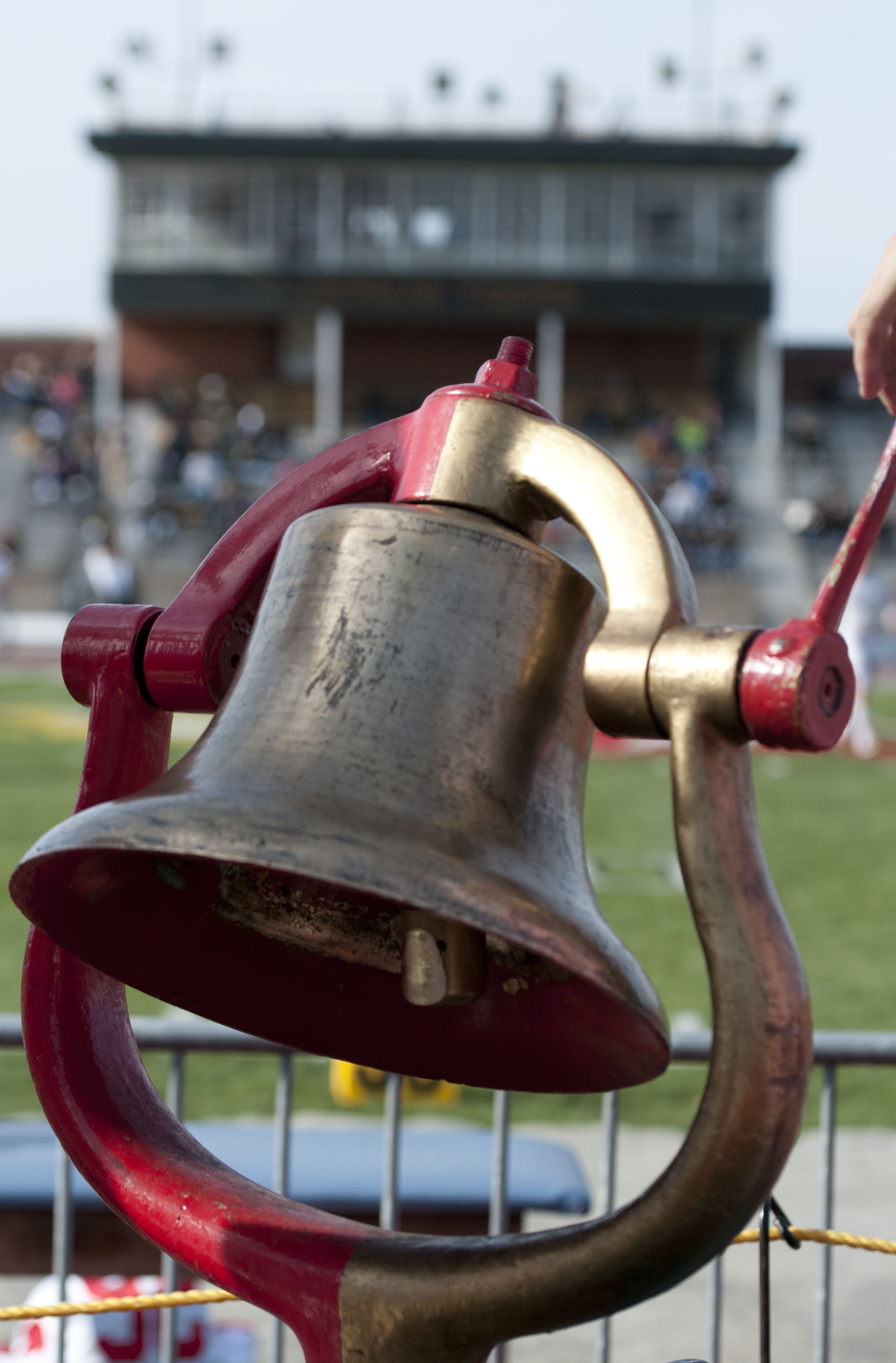 The Monon Bell Classic, the football rivalry between DePauw University and Wabash College that began in 1890, is listed among "50 Things Every Hoosier Must Do!" in Indianapolis Monthly magazine. The editors ask, "Think you're a real Hoosier? Size up your experiences against our list of the places you must go, food you must eat, and sights you must see before you can truly call yourself a child of Indiana."
"Watch the Monon Bell Classic" is listed among five sports activities. "This is football in its purest form: stadium blankets, hot cocoa, chanting students, and non-scholarship athletes playing for glory and a 300-pound locomotive bell against a backdrop of ivy-covered buildings," notes the magazine. "Wabash College and DePauw University have been playing since 1890, and the numbers tell the story of how hotly contested the series is: Wabash has won 54 times to DePauw's 53, with nine ties."
Access the piece at the publication's website.

The Monon Bell was voted Indiana's best college sports rivalry by fans of ESPN, and is noted in the DVD collection, ESPNU Honor Roll: The Best of College Football, as one of the nation's best annual clashes. The Monon Bell was featured on CBS' Sunday Morning and has twice been spotlighted in Sports Illustrated. Theannual DePauw-Wabash clash is also detailed in Rites of Autumn: The Story of College Football, a book by Richard Whittingham.
All DePauw-Wabash football games to date are commemorated in video vignettes known as "Monon Memories." Created by Ken Owen '82, executive director of media relations at DePauw, the clips can be found here and on YouTube.
Access DePauw's Monon Bell Web page here.
Source: Indianapolis Monthly
Back