DePauw Choirs Celebrate the Beauty of the Earth with Sunday Concert
October 1, 2013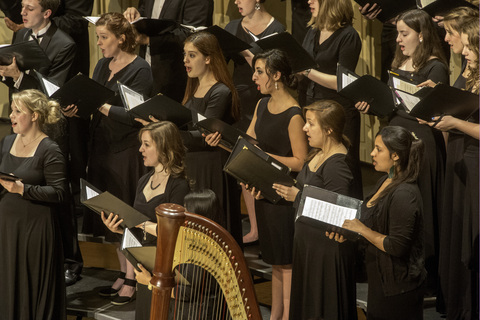 As the leaves begin changing to brilliant fall colors across campus, the DePauw University School of Music will present a Sunday evening concert celebrating the beauty of the earth through the music of different cultures. This 7:30 p.m. performance by the DePauw University Chorus and Chamber Singers will be conducted by Professor Gregory Ristow and accompanied by pianist Owen Hartnett, organist Carla Edwards and the DePauw University Band. The event, which also features a special guest appearance by DePauwCappella, will take place in Kresge Auditorium, located within DePauw's Judson and Joyce Green Center for the Performing Arts.
Among the eclectic array of works on the program are Louis Armstrong's trademark What a Wonderful World, music from Mozart's opera Idomeneo and an a cappella arrangement of Imogen Heap's rock ballad Earth.
The concert will conclude with From the Navajo Children for Chorus and Wind Ensemble by American composer Donald White. This dramatic piece evokes the vastness of the western landscapes, the power of a hunt and the crystalline beauty of a first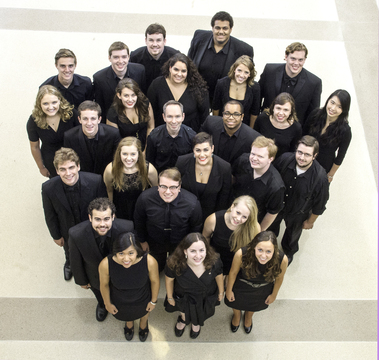 snow through its use of percussion and musical sound effects.
White, who will be in attendance at the concert, was a member of the DePauw University School of Music faculty for 34 years. From 1948 to 1981, he served as chairman of composition and theory studies, and, from 1974 to 1978, as the school's director.
"White's piece communicates to me on a very personal level because I grew up attending pow-wows with my best friend, Sunrise, a Comanche Indian," says Ristow. "The sounds evoked by the band are exactly the sounds I remember while I was growing up."
The conductor (pictured below) adds, "The words, which are drawn from a book of poetry by Navajo children, speak to a culture that is directly in touch with the earth and its seasons. This connection is something we all share, but it is often overwhelmed by the inundations of the modern world."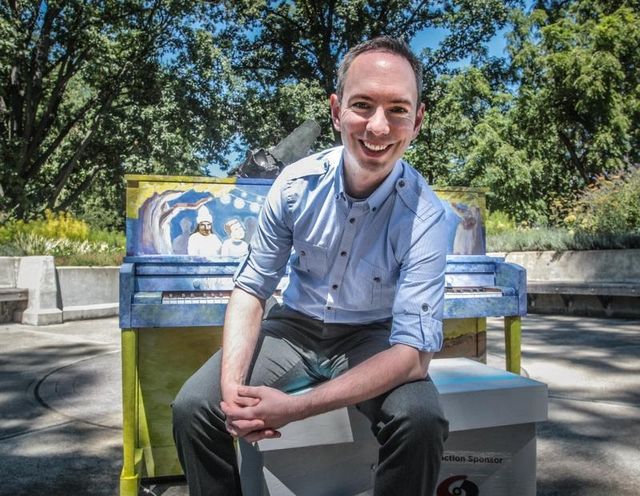 General admission tickets for DePauw University Choirs concerts in the Judson and Joyce Green Center for the Performing Arts are $3; tickets for all students, children and seniors over 65 are free.\
For more information, contact Dr. Ristow (gregoryristow@depauw.edu). To purchase tickets, visit www.depauw.edu/music/tickets, stop by the box office, located on the ground floor of the Green Center at 605 S. College Avenue, or call (765) 659-4827.
Back