Laura Demaree Shinall '83 is President of Syndicate Sales Inc.
October 22, 2013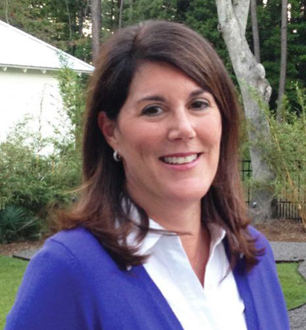 "Laura Demaree Shinall has been named president of Syndicate Sales Inc., the family floral hardgoods supplier in Kokomo, Ind., started by her grandparents in 1946," reports The Produce News. "A graduate of DePauw University in Greencastle, Ind., Laura Shinall has been in the floral industry for three decades with experience in retail and wholesale florist operations."
A 1983 graduate of DePauw, where she majored in psychology, Shinall began her career as a wholesale floral supply manager at Kennicott Bros. Co. in Milwaukee, Wisconsin. She also was athletic director at Frederica Academy, a private, coeducational prep school on St. Simons Island, Georgia, before joining Syndicate Sales as a sales representative in 2010. She was promoted to director of marketing and in May 2012 became vice president.
Shinall served on the board of the American Floral Endowment as well as on the consumer marketing committee of the Society of American Florists.
Read more here.
Back