Profiles in Diversity Journal Names Lorraine Martin '84 a 'Woman Worth Watching'
October 21, 2013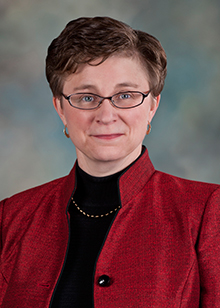 Lorraine M. Martin, vice president and general manager of Lockheed Martin Corporation's F-35 Lightning II program and 1984 graduate of DePauw University, is among the 2014 "Women Worth Watching" featured in Profiles in Diversity Journal.
Martin and the other honorees were "nominated by their peers at their organizations," according to James R. Rector, publisher of the journal. "All the women prepared a personal essay acknowledging who and what contributed to their success and their universal attitude of helping other women in the pipeline. Leadership by example and teamwork are two of the characteristics that set apart these committed executives."
"I began my career as an officer in the U.S. Air Force during a time when females were uncommon in the military, especially as senior leaders," Martin tells the publication. "There were instances when some would place limits on my potential, but I learned quickly to be confident in myself and my abilities -- to take it on, not take it personally."
She adds, "A few leadership techniques that have served me well throughout my career include: being consistent, flexible, a strong partner, and always assuming goodwill of those around you. Every leader's style is different, but being consistent allows team members to know what to expect and how to interact with you. Strive to understand others' leadership styles. A successful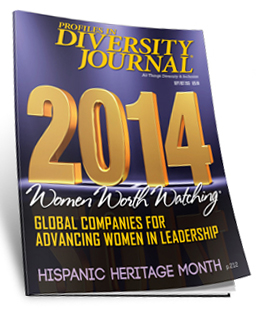 leader can modulate their style in any situation, while remaining authentic and effective. It's also important to be flexible when defining your career. I have an education in software engineering, so I thought that was the field I would work in. Yet, here I am leading the largest aircraft program in aviation history. This is mainly due to leaders who challenged me and shared a piece of advice that sticks with me to this day: Every job should make you feel like you're not sure how you're going to do it. Otherwise, you're not growing."
Access the publication online by clicking here.
A mathematics major at DePauw, Lorraine (Dunn) Martin also holds a master's degree in computer science from Boston University. She began working for Lockheed Martin in 1988, after serving five years as an officer in the U.S. Air Force.
Learn more in this previous summary.
Back