Brad Stevens '99 Featured in NCAA's 40-in-40 Series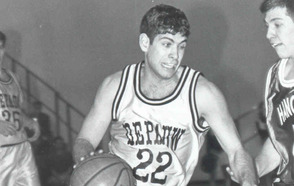 October 23, 2013
Greencastle, Ind. - The fast ascent of Brad Stevens '99 from DePauw student-athlete to Boston Celtics head coach has drawn much attention in the last three months and, this week, Stevens is featured by the NCAA as part of its Division III 40-in-40 series.
The piece by the NCAA's Jack Copeland is entitled "The NBA's Division III Pipeline" and highlights four graduates of Division III institutions who are now NBA head coaches: Stevens, along with Tom Thibodeau of the Chicago Bulls, Mike Budenholzer of the Atlanta Hawks and Steve Clifford of the Charlotte Bobcats.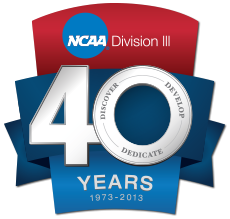 The NCAA is celebrating the 40th anniversary of Division III by recognizing former student-athletes who exemplify the division's attributes of proportion, comprehensive learning, passion, responsibility, sportsmanship and citizenship – not just during their time on campus, but also in their careers or avocations.
The series, which started in September and will continue for 40 weeks, highlights the abilities and achievements of the many young men and women who have "followed their passions and discovered their potential" at Division III institutions.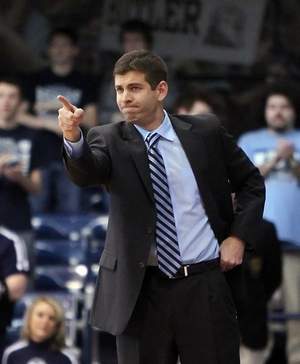 Upon graduation with a degree in economics, Stevens accepted a marketing position with Eli Lilly but soon realized his passion lie in coaching. The Management Fellow took on a volunteer position with the men's basketball program at Butler University and worked his way up to the head coaching position in 2007. Stevens guided Butler to its first two appearances in the NCAA Division I National Championship game in 2010 and 2011.
In July, Stevens was named the Celtics' head coach, becoming the youngest current head coach in the NBA.
At DePauw, Brad Stevens played four seasons for coach Bill Fenlon, earning all conference and academic all conference honors all four years. The two were featured in a half-hour program on Fox Sports Midwest in June 2010 as well as a Sports Illustrated article. You can learn more about his college playing career here.
On April 13, 2010, Brad Stevens returned to his alma mater to deliver the Robert C. McDermond Lecture, telling an audience in Kresge Auditorium, "Surround yourself with the right people and focus on the right things and you can achieve well beyond what you thought you could."
Back