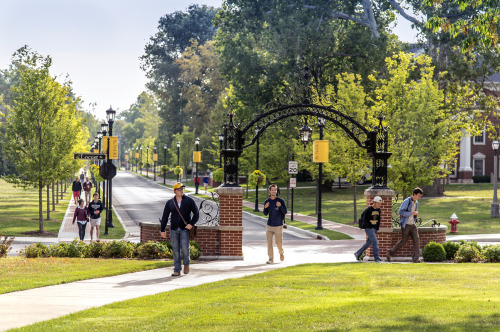 "Nearly a dozen DePauw University students will travel to Dana in western Indiana Saturday to help the community plant trees along two principal streets where more than 100-year-old trees had to be replaced because of a new sewer system," reports the Banner-Graphic. "The students, members of DePauw's Phi Delta Theta social fraternity, will be assisting the Vermillion County Soil and Water Conservation District in Newport, and volunteers from the Dana community of around 500 residents."
The article written by Pat Aikman, a 1957 DePauw graduate, adds, "The newly planted trees are the result of a grant to the Town of Dana from the State of Indiana's Urban Forests Project for the Department of Natural Resources and gifts from current and former residents."
"The volunteer work of the students and other volunteers will have a large environmental impact on Dana, including reduction of runoff from rains, reducing rainstorm damage, serving as a temperature barrier, and enhancing the attractiveness of the community," says Meg Leader of the Soil and Water Conservation District. "The state and Dana community are appreciative of the young fraternity men coming all the way (50 miles) from Greencastle to Dana to help improve the town of Dana. I know that DePauw heavily emphasizes and monitors community service by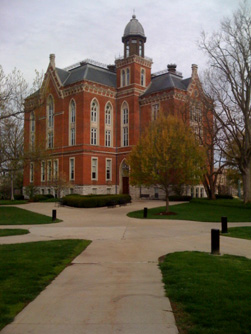 students through its Kathryn Fortune Hubbard Center for Student Engagement."
The newspaper notes, "Through a variety of DePauw programs, including the First Year Service Plunge, the School of Music, Civic Fellows, Bonner Scholars, DePauw Community Service Volunteers, Sports Night for community youth in the Lilly Center, Big Brothers and Big Sisters and Best Buddies, students are reaching out to the community."
Read the complete story at the Banner-Graphic's website.
During the 2012-13 academic year, DePauw students contributed a total of 17,657 hours through the university's structured volunteer program. You'll find more details in this summary. You're also invited to visit the Hubbard Center for Student Engagement online.