Prof. Jim Giesen '95 Receives Southern Historical Association's Simkins Award
November 3, 2013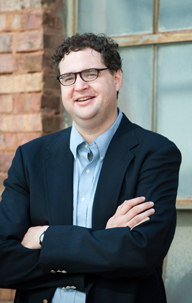 James C. Giesen, assistant professor of history at Mississippi State University and 1995 graduate of DePauw University, is the recipient of the Francis B. Simkins Award. The honor was presented by the Southern Historical Association, the third-largest organization for professional historians in the United States.
Dr. Giesen was recognized for his 2011 book Boll Weevil Blues: Cotton, Myth and Power in the American South, which previously earned him the Southern Historical Association's Jack Temple Kirby Award as well as the inaugural Deep South Book Prize, presented by the University of Alabama's Frances S. Summersell Center for the Study of the South.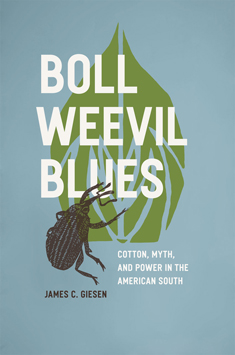 The Simkins Award, presented in conjunction with Virginia's Longwood University, honors the best first book by an author in the field of Southern history. It is presented every two years.

Giesen also heads MSU's Center for the History of Agriculture, Science and the Environment of the South and served as executive secretary of the Agricultural History Society.

Jim Giesen's interests are the agricultural, rural, and environmental histories of the U.S., with a particular focus on the South in the twentieth century. A history major and basketball player at DePauw, he earned his M.A. at the University of North Carolina and the Ph.D. from the University of Georgia.
Back