Young Artist Piano Competition Culminates in Concert by Van Cliburn Winner Sean Chen
November 5, 2013
Aspiring pianists from across the country will travel to Greencastle to participate in the DePauw University School of Music's annual Young Artist Piano Competition to be held all day Saturday, November 9, at the Green Center for the Performing Arts.
This year's event, part of ArtsFest: Art & the Quest, has taken on a festival atmosphere with a full day of young artist activities, beginning at 9 a.m. and culminating in a 7 p.m. concert by guest pianist Sean Chen (pictured at right), the Crystal Award-winner in the 14th Van Cliburn International Piano Competition and 2013 recipient of the American Pianists Association's DeHaan Classical Fellowship. The grand prize winner in the Young Artist Piano Competition, announced earlier in the day, will open the evening concert in Kresge Auditorium.
In addition, faculty pianist May Phang will be featured in recital at 2 p.m. Saturday, while judges are tabulating young artists' scores, followed by a master class for student pianists at 2:30 p.m. Both the concert and the master class are open to the public, as are all of the following festival events:
FESTIVAL SCHEDULE:
9 a.m. to noon - Young Artist Piano Competition (Thompson Recital Hall)
2 p.m. - Featured Faculty Recital by May Phang (Thompson Recital Hall)
2:30 p.m. - Naming of the winner by Mark McCoy, dean of the DePauw School of Music (Thompson Recital Hall)
3 p.m. - Piano Master class with May Phang and festival participants (Thompson Recital Hall)
7 p.m. Guest Pianist Recital by Sean Chen (Kresge Auditorium)
Chen's recital will feature several virtuosic works for solo piano, beginning with Alexander Scriabin's Waltz in A-flat Major; four impromptus by Frédéric Chopin, including the popular Fantaisie-Impromptu in C-sharp Minor; and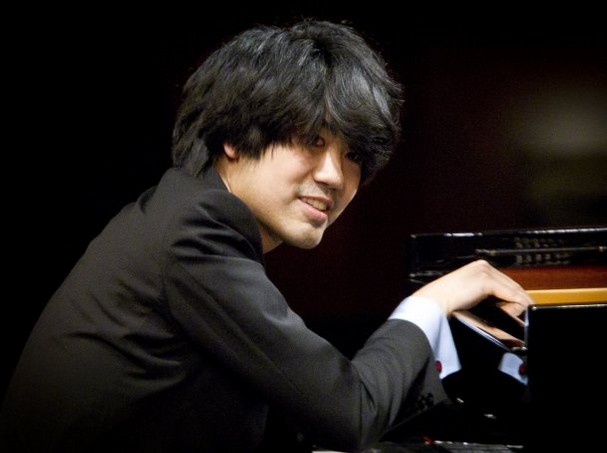 Maurice Ravel's own piano transcription of his orchestral tone poem La Valse, arranged by Chen. Sergei Prokofiev's enigmatic Piano Sonata No. 8, composed during the heart of the Second World War, concludes the program.
General admission tickets for the evening piano concert by Chen are $5 and are available online and at the Green Center box office. All other events are free, as are tickets for students, seniors and children, thanks to season sponsors Judson and Joyce Green ('74 & '75). For assistance with obtaining tickets, visit www.depauw.edu/music/tickets or stop by or call the Green Center box office, (765) 658-4827.
Back