Coach Bill Fenlon Weighs In on New Crackdown on Hand-Checking
November 8, 2013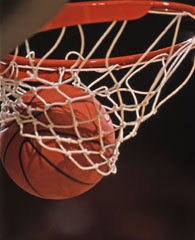 College basketball officials will be calling more fouls for hand-checking, the result of new NCAA rules being adopted for this season. The changes "were designed to encourage a faster pace and increase scoring, which dipped to less than 68 points per game last season in Division I -- the lowest in 21 years," writes Zak Keefer in the Indianapolis Star. "Yet there's concern about unwelcome ramifications such as more fouls, more free throws and longer games."
DePauw University's head men's basketball coach Bill Fenlon tells the newspaper, "They changed the rules because people kept saying the game was getting too boring, and they didn't like the physical style of play." The article notes that 50 fouls were called during Saturday's DePauw-Butler exhibition game. "Well, let me ask you, how boring is it going to be to watch guys walk back and forth from the free throw line all game?," Fenlon asks.
Later in the article the coach adds, "We've had a lot of blips in college basketball over the last few decades. Every year, it seems, it's hand-checking. They take it out for a couple weeks in November, then it's back in mid-season. Now, they're making a big deal about it.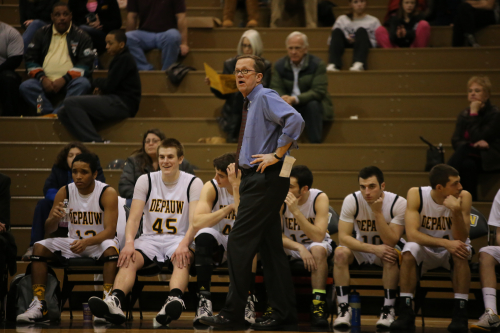 Coaches are trying to figure it out, refs are trying to figure it out, players are trying to figure it out."
Read the complete piece at IndyStar.com (a subscription may be required).
DePauw's season opener is set for next Friday, November 15, when the Tigers take on Trinity International in the Chicago Marriott Naperville Tip-Off Tournament at North Central College. Learn more at the official online site of the men's basketball team.
Bill Fenlon was featured in a recent video profile of Brad Stevens, head coach of the Boston Celtics and 1999 graduate of DePauw. An excerpt of the piece is embedded below.
Source: Indianapolis Star
Back