Prof. Matt Hertenstein Shares His Research in Wall Street Journal Column
November 10, 2013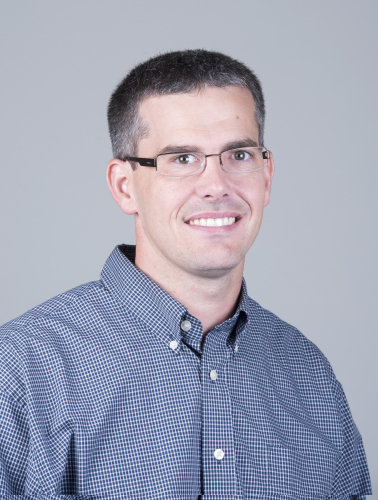 "Do photos of ourselves only reveal who we are at the time they are taken, or is it possible that they also tell us something about our future selves?," Matthew J. Hertenstein asks in the weekend edition of the Wall Street Journal. Dr. Hertenstein, associate professor of psychology at DePauw University and author of the new book The Tell: The Little Clues That Reveal Big Truths About Who We Are, authors an essay detailing his research on yearbook photos and how the emotions a person displays in the images can be a predictor of divorce later in life.
"People who remained in their relationships tended to smile more warmly and brightly compared with their divorced counterparts," the professor writes. "Future divorcées were more likely to look somewhat stoic-faced. They either didn't smile or, if smiling, tended not to contract their orbicularis oculi, producing the sort of look you might find on the face of someone who is tired of talking to you at a cocktail party."
Hertenstein offers details of other studies on the subject and notes, "It would be a mistake, of course, to conclude that smiling caused any of these happy outcomes,

is the only valid predictor of them, or has the same meaning across time and culture. So don't worry if you frowned in childhood photos or your teenage daughter only grimaces for the camera. Your smile, or lack thereof, is not the great determinant of your destiny. Individual cases will certainly vary.
"Still, smiling behavior predicts a surprisingly large number of outcomes that people care about. What explains the link? That's an open question. What's indisputable is the power of photos to capture a part of our enduring essence. So go dig up your old snapshots and see what version of yourself your past may have predicted."
Access the complete column at the newspaper's website.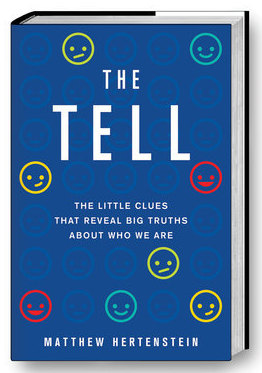 The research in question was conducted by Professor Hertenstein and his students at DePauw's Touch and Emotion Lab. It has received widespread media attention in the past, including a feature on NBC's Today and was included in the New York Times Magazine's "Ninth Annual Year in Ideas."
Matt Hertenstein's research on communicating through touch was featured in the April issue of O, The Oprah Magazine and Psychology Today, among other media mentions.
The Tell arrives in bookstores this month. Read more about in this recent summary or at Amazon.com or Barnes & Noble.com.
Source: Wall Street Journal
Back