America's Declining Media Literacy Troubles Prof. Jeff McCall '76
November 11, 2013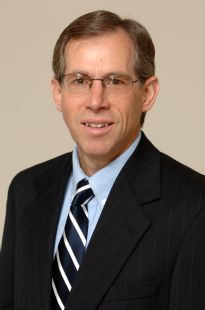 "Audiences for both print and broadcast news have been decreasing for a number of years, and the trends suggest further shrinkage in the years ahead," writes Jeff McCall, professor of communication at DePauw University, in a newspaper op-ed. "This lack of civic information is dangerous for a nation founded on the notion that power rests within the citizenry. People who don't follow current events are less informed at election time. They are also less able to provide the societal dialogue and political pressure that needs to happen between election cycles."
The piece, which is published in several newspapers including the Detroit News, cites a report from the Pew Research Center which shows the younger the consumer, the less time spent accessing news reports. "Most disturbing, however, is the finding that Millennials and Gen Xers are not consuming more news as they age, thus destroying the theory that simply growing up would help those generations become more news literate," Dr. McCall observes. "The median age of the major network 6:30 p.m. newscasts is now 63."
According to the professor, "The lack of news consumption results in less awareness of current news events.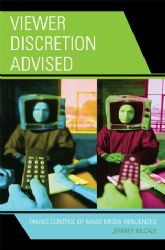 The Pew News IQ surveys consistently show that younger demographics can answer fewer questions about current happenings. Studies from the 1960s and '70s show that baby boomers followed news as closely as did older Americans at that time.
"Young adults are awash in mobile, digital technology, yet they fail to use it to inform themselves about news reports that will affect their lives now and for years to come. Only eight percent of Millennials report using their iPhones or iPads to access newspapers. Millennials spend countless hours on social networking sites such as Facebook, but those sites do little to enhance news awareness."
McCall, a 1976 graduate of DePauw and the author of Viewer Discretion Advised: Taking Control of Mass Media Influences, states, "News literacy must become a priority at the nation's high schools and colleges. Every educational institution should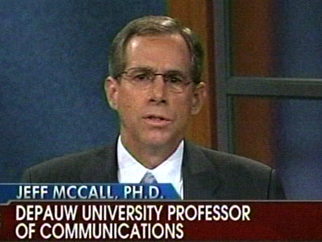 ensure that students understand the role of news in their lives. Schools must prioritize news literacy as a vital curricular component, just like science, math and English."
Access the complete text at the News' website.
A former journalist and faculty adviser to student radio station WGRE, Jeffrey M. McCall has been quoted in more than 100 newspapers in articles examining media matters and wrote another recent newspaper column, accessible here.
Source: Detroit News
Back