Otolaryngologist Kimberly Kinder '03 Joins Albuquerque Medical Group
December 5, 2013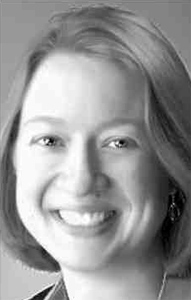 Kimberly J. Kinder, M.D., a 2003 graduate of DePauw University, has joined Presbyterian Medical Group in Albuquerque, New Mexico, and is practicing as an otolaryngologist at Presbyterian Hospital.
"Kinder has a bachelor's degree from DePauw University in Indiana; a medical degree from the University of Pennsylvania; and completed a residency at the University Hospitals Care Medical Center in Cleveland, Ohio," notes the Albuquerque Journal.
Kimberly (Louesse) Kinder was Rector Scholar at DePauw, where she majored in East Asian studies and graduated summa cum laude.
Back