Drake Mabry, First Director of Center for Contemporary Media, Dies at 85
November 26, 2013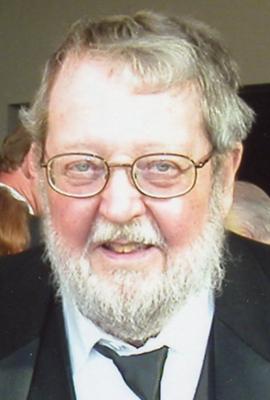 Drake Mabry, a veteran journalist who served as the first director of DePauw University's Center for Contemporary Media, died November 22 in Des Moines, Iowa, of congenital heart failure. He was 85 years old.
A 1954 graduate of the University of Iowa, Mabry began his career at Iowa's Mason City Globe-Gazette and later served as managing editor of the Des Moines Tribune and as associate editor of the Des Moines Register. In September 1985, he served as DePauw's Kilgore counselor; the following month he was named by President Richard F. Rosser to lead DePauw's new media center, which was in the planning stages at the time.
"DePauw is a traditional liberal arts university. We don't intend to create a school of journalism," Mabry told The DePauw in October 1985. "But all students, regardless of academic discipline, must be aware of how ideas are developed and communicated by the printed word, by electronic, by film, by art, by whatever means. We want all students exposed to the realities of communicating ideas from one mind to another with accuracy, clarity and grace. A good idea, if not communicated, is lost."
According to DePauw: A Pictorial History, "In February 1985 the administration revealed that anonymous donors had made a multimillion dollar donation to the university for the creation of a Center for Contemporary Media. President Rosser, who described the gift as the largest in the history of the university, appointed a committee to plan for the establishment of the center, which would include resources for training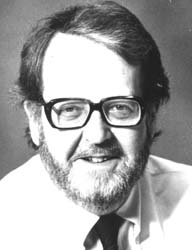 undergraduates in radio, television, and print journalism within a liberal arts context. Named to head the center was Drake Mabry from the Des Moines Register, who set up headquarters in the former Delta Zeta sorority house on East Anderson Street." (at left: Drake Mabry during his DePauw tenure)
Mabry left DePauw at the conclusion of the 1987-88 academic year to return to the newspaper business and became editor of Iowa's Ames Tribune. He continued to serve as a consultant to DePauw's media initiative. Groundbreaking for the Center for Contemporary Media took place in October 1989.
Richard Drake Mabry was a graduate of the University of Iowa.
A full obituary is available here.
Back