DePauw Again Among USA's Top Colleges for Students Studying Abroad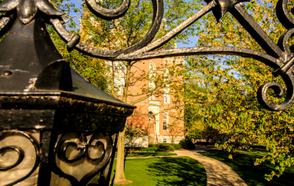 November 13, 2013
DePauw University ranks #6 among America's baccalaureate colleges in the percentage of students who studied abroad in 2011-12 and is #7 in terms of numbers of undergraduates participating in overseas studies, according to the 2013 Open Doors Report on International Educational Exchange. The report, published annually by the Institute of International Education in partnership with the U.S. Department of State's Bureau of Educational and Cultural Affairs, notes that 507 DePauw undergraduates studied abroad.
"The number of U.S. students who studied abroad for academic credit increased by three percent to 283,332 students in 2011-12, a higher rate of growth than the one percent increase the previous year," notes an announcement. "More U.S. students went to Latin America and China, and there was a rebound in those going to Japan as programs reopened in Fall 2011 after the earthquake and tsunami of March 2011. Study abroad by American students has more than tripled over the past two decades, from approximately 71,000 students in 1991-92 to the record number in 2011-12."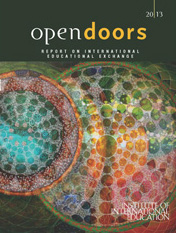 Allan E. Goodman, CEO of the Institute of International Education, states, "The careers of all of our students will be global ones, in which they will need to function effectively in multi-national teams. They will need to understand the cultural differences and historical experiences that divide us, as well as the common values and humanity that unite us."
"International education promotes the relationship building and knowledge exchange between people and communities in the United States and around the world that are necessary to solve global challenges," adds Evan M. Ryan, Assistant Secretary of State for Educational and Cultural Affairs.
Access a list of the leading institutions here, and read more via this link.
The Chronicle of Higher Education's annual listing of the "Top Producers of Fulbright Awards for U.S. Students" again includes DePauw University. You'll find details in this recent story.
Back