Former Prof. Nic Pizzolatto Debuts "Bold Creative Risk" on HBO Next Week
January 4, 2014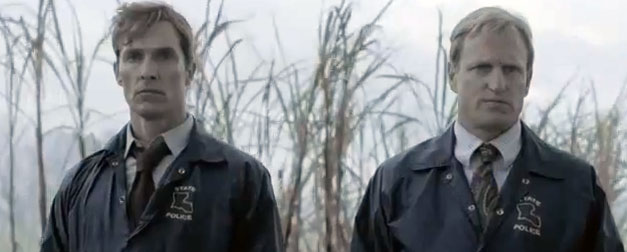 A new HBO series starring Woody Harrelson and Matthew McConaughey, "True Detective represents a bold creative risk even on a network known for its ambition," notes the Los Angeles Times. "The series is the brainchild of (Nic) Pizzolatto, a novelist and literature professor at DePauw University in Indiana who decided in summer 2010 to try his hand at script writing. One day, as the series' creator and sole writer was scribbling away in his Moleskine, Pizzolatto began to hear [McConaughey's character Rustin] Cohle's voice in his head."
Pizzolatto, who was an assistant professor of English at DePauw, tells the Times, "It's one of those things that happens to writers if you work diligently, a character who's been living inside you for a long time, you just suddenly find a vehicle for them to live."
True Detective debuts on January 12.
Read the article by Meredith Blake at the newspaper's website.
After leaving DePauw, Nic Pizzolatto wrote two episodes of the AMC network TV series The Killing. While on the DePauw faculty, Pizzolatto's novel, Galveston, was published. In a New York Times review published July 18, 2010, Dennis Lehane called the book "an often incandescent fever dream of low-rent, unbearable beauty ... Galveston empathizes with its characters to a degree I'm hard pressed to recall in another recent novel ... all are brought to life in the fullest blush of their frightened, addled humanity."
Also available is this previous summary.
Back