Severe Weather Emergency Continues Across Campus; Blowing Snow and Dangerous Cold are Factors
January 6, 2014
Latest Forecast & Weather Information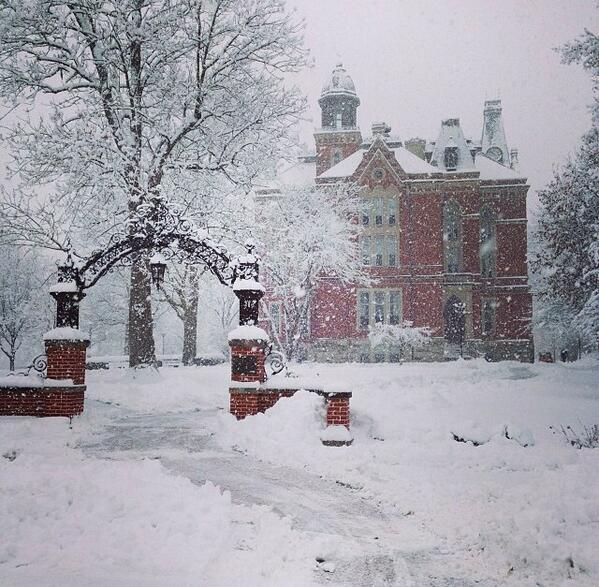 Wind gusts of up to 40 miles per hour are causing snow -- which totaled almost a foot of new accumulation Sunday -- to blow and drift this morning, and the Greencastle temperature is at -11 degrees at 7:45 a.m. as DePauw University continues under a Severe Weather Emergency. As announced yesterday afternoon, DePauw has canceled all classes for today and tomorrow, Tuesday, January 7. Only essential University personnel are expected to report to work during the weather emergency. Unless employees have been specifically asked to report, they are encouraged to remain home and to stay off the roads.
Grounds crews have been working since the storm began Sunday morning to clear streets, sidewalks and entryways and continue their efforts this morning. Those reporting for work today are asked to park in the lot at the Olin Biological Sciences building, which has been cleared. Other lots are still snow covered. Facilities management personnel are prioritizing entrances to buildings, but due to the amount of snow and the blowing conditions, they will not be able to plow all sidewalks at this time.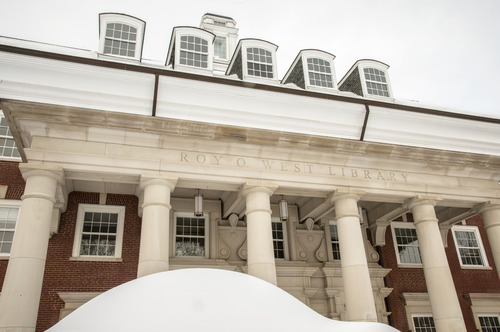 Putnam County remains under a level 1 snow emergency, which means that travel may be restricted to emergency personnel only. Per local authorities, "Citizens are directed to refrain from all travel, comply with necessary emergency measures, cooperate with public officials and disaster services forces in executing operations plans, and comply with the directions properly identified officers."
It is advised that those who must go outside limit their time in the elements to no more than 10 minutes. Wind chills are forecast to reach or exceed -40 and being outdoors for any length of time is dangerous in these conditions. A Wind Chill Warning is in effect until 7 p.m. tonight.
"Students, faculty and staff who are on campus are strongly encouraged to stay indoors," adds Angie Nally, director of public safety at DePauw. "Should you need to be outside, please use extreme caution, wear multiple layers of clothing, along with proper cold weather attire (including a hat, gloves, a water-resistant jacket, etc.) and cover exposed skin. At these temperatures, frostbite can set in within a matter of minutes."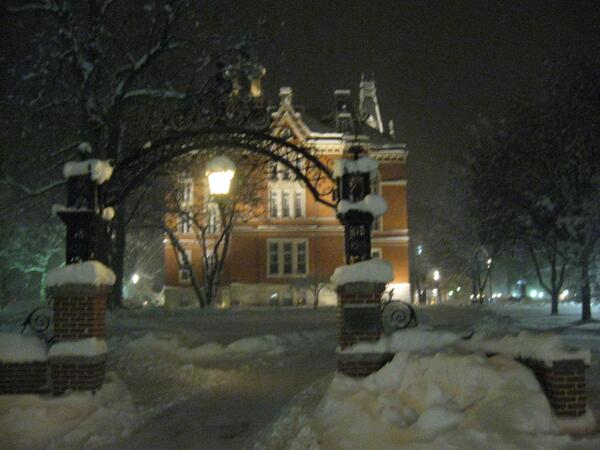 For students and staff who are on campus, food service will be available in the Hub for breakfast (beginning at 8 a.m.), lunch (beginning at 11 a.m.) and dinner (beginning at 4 p.m.) on Monday. The Den, in Longden Hall, is also tentatively scheduled to open for dinner at 4 p.m.
Some power outages have been reported throughout the region, but all campus residence halls, living units and key buildings have been unaffected thus far.
Students with specific concerns about the storm and cold temperatures are encouraged to contact the Office of Public Safety at (765) 658-4800.
Back