Severe Weather Emergency Continues Until 6 a.m. Wednesday
January 7, 2014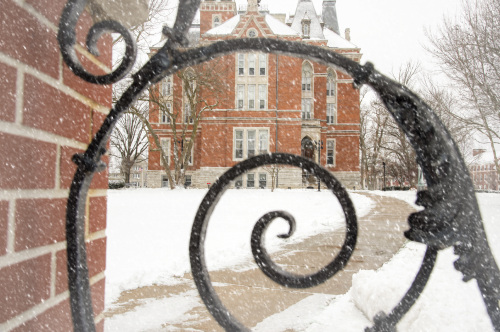 The level 1 weather emergency for Putnam County has been extended until 6 a.m. Wednesday, January 8. As a result, DePauw University will remain closed until that time.
Employees whose shifts are scheduled to begin at 6 a.m. and later should report for duty tomorrow. Classes, which have been canceled Monday and Tuesday, will take place as scheduled on Wednesday.
Students with travel issues and questions may contact the Office of Student Life (between 9 a.m. and 4 p.m.) at (765) 658-4270. All other inquiries, questions, or concerns should be directed to the Office of Public Safety at (765) 658-4261.
For additional information and updates, click here.
Back