Jeff Bowden '69 Joins Illinois Bankers Association
January 11, 2014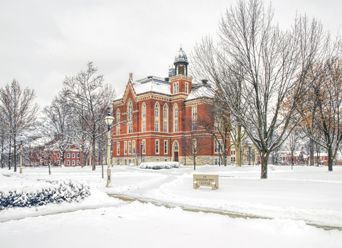 Jeffery J. Bowden, a 1969 graduate of DePauw University, has joined the Illinois Bankers Association (IBA) as senior banking advisor.
Bowden brings more than 40 years of banking industry experience to the post, and spent more than 25 years in the financial institutions group with LaSalle Bank N. A. and its acquirer, Bank of America. "After retiring in 2011, he continued to work as a contracted consultant to the financial services industry in the areas of capital restructuring, managing distressed assets and accounts receivable financing," notes an announcement.
"We are thrilled to have Jeff join our IBA membership team," says Linda Coch, president and CEO of the association. "His longevity in the business and knowledge of the industry will be tremendous assets in serving our current members and securing new ones."

A political science major at DePauw, Jeff Bowden went on to earn his M.B.A. from Governors State University. He is a Stonier School of Banking graduate and holds a Conference of State Bank Supervisors Senior Examiners Certificate from the University of Oklahoma.
Read more at PR Newswire.
Back