Piano Prof. May Phang Releases Travels Through Time
February 2, 2014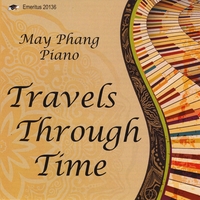 Travels Through Time, a collection of original compositions and transcriptions for piano by May Phang, associate professor of music at DePauw University, has been released. The album is available on compact disc or via download from CD Baby.com.
Professor Phang began her professional career at an early age, having received both the Associate and Licentiate diplomas from Trinity College of London by the time she was twelve. Following further study at McGill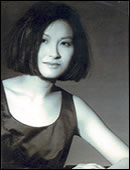 University School of Music in Montreal, she completed her doctorate at Temple University in Philadelphia. She has performed extensively in recitals throughout the United States, Europe, as well as in her native country of Singapore.
Before coming to the DePauw School of Music, Phang held teaching positions include Carroll College in Waukesha, Wisconsin, and the Wisconsin Conservatory of Music in Milwaukee.
Back