Newspaper Features Project Led by Teacher Brandon Chapman '02
November 14, 2013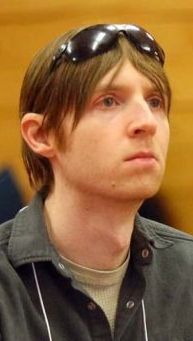 The efforts of Brandon Chapman, a teacher at Kaltag City School in Alaska, to document the history of the city are noted in an article in the Fairbanks News Miner. A 2002 graduate of DePauw University, "(Chapman) and the school's students are working to create a sort of community tour and historical website, which they've termed a 'virtual museum'," according to the newspaper.
Weston Morrow writes, "Kaltag sits on the west bank of the Yukon River about 300 miles west of Fairbanks. Right now, Chapman said, information about Kaltag is lacking online, and what little exists is in various places ... Each student was given a camera by the school and encouraged to use it to document Kaltag, its buildings, streets, scenery and people, Chapman said."
A sociology and anthropology major at DePauw, Chapman is also an instructor of anthropology at the University of Alaska - Fairbanks.
"Having a place where a lot of that traditional and historical information can be put online posed a pretty good idea," he says.
Read more here.
In 2012, an article by Brandon Chapman was published in the journal Cultural Survival Quarterly.
Back