Urbanski to Lead Indianapolis Symphony Orchestra and Star Soloist at DePauw Concert Sunday
February 4, 2014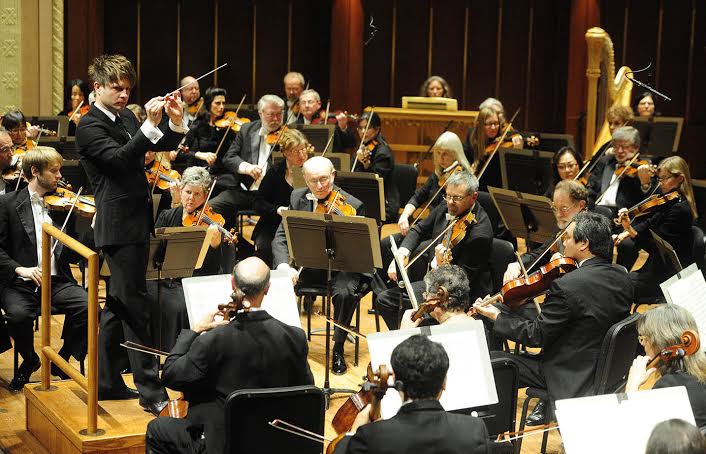 DePauw University's Green Guest Artist Concert series will present the Indianapolis Symphony in a romantic program of Strauss, Mozart and Beethoven, this Sunday, February 9. Conducted by ISO music director Krzysztof Urbanski and featuring international violinist Stefan Jackiw, the concert will begin at 3 p.m. in Kresge Auditorium, located within DePauw's Green Center for the Performing Arts.
The 28-year-old Jackiw, who will play Mozart's "Turkish" Violin Concerto in A Major and Beethoven's Romance No. 2 for Violin and Orchestra under Maestro Urbanski, is considered a bit of a rock star on the international circuit, often swarmed by audiences and autograph seekers after performances.
In a recent review that appeared in the Boston Globe, music critic Jeremy Eichler wrote, "it took all of one phrase to realize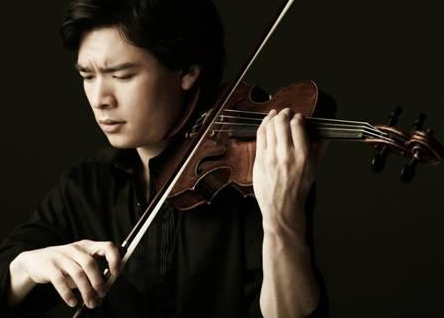 we were in for a performance of uncommon musical substance. Jackiw naturally has all the requisite virtuosity and technical firepower one would expect from a young soloist these days, but in Saturday's strikingly self-possessed appearance, he placed technique at the service of a notably refined sense of artistry. After a first movement of intense lyricism and introspection, he caught the ear at the outset with the subtlety of his coloristic imagination: The tone was distant and veiled yet glowing from its core."
Eichler continued, "Jackiw may still be young, but it's clear he has thought more deeply than many of his peers about an essential koan of interpretation: how to wed genuine devotion to a composer's vision with playing of interior participation and personal freedom."
The voice and trusted globe-trotting companion of this captivating violinist is more than ten times his own age: a 310-year-old instrument made in 1704 by Francesco Ruggieri. Before finding the unique violin, the Boston-born musician tried over 100 instruments over the course of two years. "Finding an instrument that matches you is like finding a spouse," says Jackiw. "There has to be that magical chemistry that just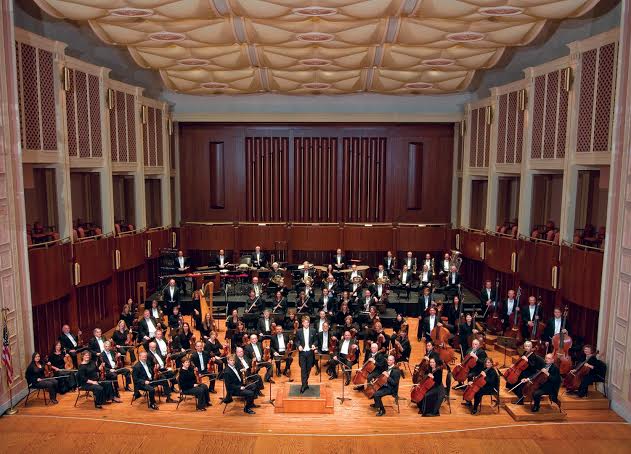 clicks. It's your voice. It's the vessel through which we, as artists, convey our thoughts and our emotions and our intentions to the listener."
To hear Jackiw perform with ISO this Sunday at the Green Center, come to the Green Center box office or visit www.depauw.music.edu/tickets. General admission tickets are $10 in advance and $15 the day of the performance. Tickets for all students, children and seniors are free, as long as they are available.
Back