Prof. Beth Felker Jones '98 Authors God the Spirit
February 8, 2014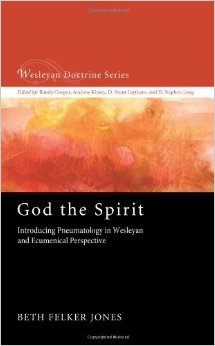 Beth Felker Jones, associate professor of theology at Wheaton College and 1998 graduate of DePauw University, is the author of God the Spirit: Introducing Pneumatology in Wesleyan and Ecumenical Perspective. The book is part of Wipf and Stock Publisher's Wesleyan Doctrine Series.
"Who is the mysterious Holy Spirit, and why does it matter for the Christian life? How do we know when the Spirit is working?," asks a synopsis. "This book introduces the doctrine of the Holy Spirit in the Wesleyan theological tradition and within the greater church. It covers key biblical bases for thinking about the Spirit, and it seeks to inspire confidence in the Spirit's power."
Order the book at the publisher's website or at Amazon.com.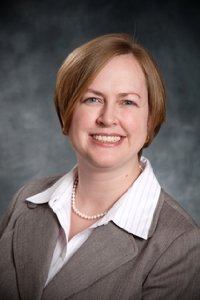 A psychology major at DePauw, Professor Felker Jones earned her master of theological studies degree from Duke University Divinity School and her Ph.D. from Duke University. She has taught at Duke University Course of Study School, Duke Divinity School, Duke Youth Academy for Christian Formation and Huntington College. She previously authored Marks of His Wounds: Gender Politics and Bodily Resurrection.
Also available is this previous story.
Back