Celebrated Composer John Corigliano Coming for 'Music of the 21st Century'
February 6, 2014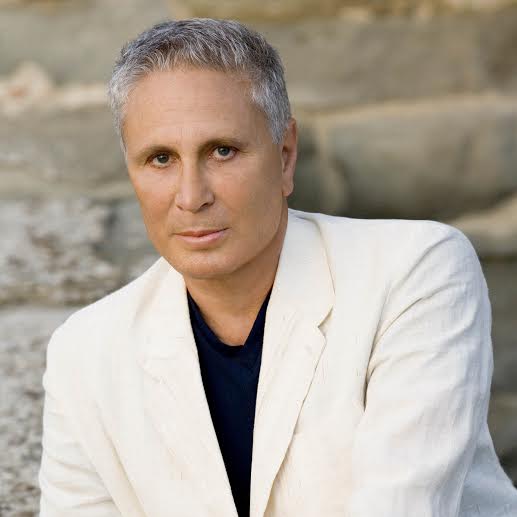 For the twelfth annual "Music of the 21st Century" festival, February 10–14, the DePauw University School of Music will host internationally renowned composer John Corigliano, whose imaginative works have been recognized with a Pulitzer Prize, four Grammy Awards and an Oscar for best film score.
The five-day fete at the Green Center for the Performing Arts brings some of the world's most celebrated composers to campus each year. Underwritten through the vision and generous support of alums Robert A. and Margaret A. Schmidt, members of the DePauw class of 1969, the series provides invaluable opportunity for personal interaction with monumental American artists, allowing students and faculty to study, perform, and share with audiences music written not long ago and far away but in the present. Previous composers-in-residence have included George Crumb, Jake Heggie, Joan Tower and, in 2013, Libby Larson.
This year's residency encompasses a full calendar of master classes and coaching sessions, along with two concerts. A performance on Thursday, Feb. 13 in the Green Center's Thompson Recital Hall, which will be followed by a reception for the artist, will focus on Corigliano's smaller solo and chamber works, including Mr. Tambourine Man: Seven Songs by Bob Dylan (2008 Grammy Award).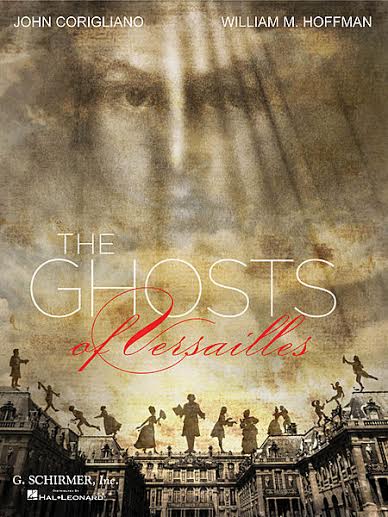 For Friday's gala closing concert, the DePauw University Band, Choirs, Orchestra and Opera Program will perform works for large ensembles, including a scene from the opera The Ghosts of Versailles (1991 Metropolitan Opera commission) and Symphony No. 1 (1991 Grawemeyer and Grammy Awards).
Born in 1938, Corigliano, a native New Yorker known for his innate theatricality, definitely has music in his DNA: his mother was an accomplished pianist and educator, and his father, John Corigliano Sr., was former concertmaster of the New York Philharmonic. Today the younger Corigliano is, it could be argued, the most important American composer alive, with a catalogue of well over 100 scores, most considered major works. He is also one of the few living composers to have a string quartet named for him, coincidentally, formed by a group of players from Indiana who banded together after a performance at Indiana University in Bloomington.
The composer's first chamber score, his Violin Sonata (1964), has become a standard of the American violinist's repertory, having been performed hundreds of times and recorded dozens since the Spoleto Festival awarded the piece first prize in its inaugural Chamber Music Competition. One of his more recent chamber works, Winging It: Improvisations for Solo Piano (2008), will be performed on Thursday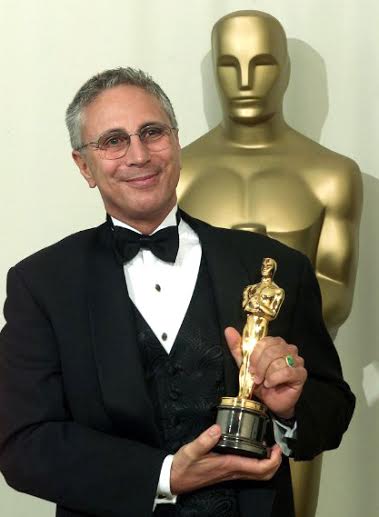 night by DePauw faculty pianist May Phang, along with his earliest song cycle The Cloisters (1965), written with William M. Hoffman, who also wrote the libretto to The Ghosts of Versailles.
Carla Edwards, professor of organ at the DePauw School of Music and coordinator of this year's "Music of the 21st Century" series, thinks one reason Corigliano has won so many awards is because his music is so lyrical that it stays with the listener, engaging them on an emotional level. "As I've been working on and listening to what he does, I find it tugs at me emotionally. Plus, he is a master of setting texts," Edwards adds. "Seven Poems of Bob Dylan, for example, is very imaginatively written. Sometimes people fear that they won't understand a program of new music, but the variety of the compositions that Corigliano writes, for both large and small ensembles, is so extraordinarily tuneful and listenable that it will fulfill every type of musical expectation." (above: Corigliano with his 1999 Academy Award for his composition for the film The Red Violin)
The composer himself loves listening to new music -- by others in addition to his own. "The most exciting thing is to hear a piece where you don't know how it goes," says Corigliano. "It amazes me always why people want to hear something they know over and over again, when they could hear something they don't know and be challenged and surprised and entertained by the unexpected!"
General admission tickets to "Music of the 21st Century" concerts are $5. All coachings and master classes are free and open to the public, and admission to School of Music events is always free to all students, seniors and children, as long as tickets are available. Anyone wanting to attend a concert, who cannot afford to pay full ticket price, can also take advantage of the School's pay-what-you-can option.
For additional information, including a detailed schedule, visit www.depauw.edu/music, or contact the Green Center, (765) 658-4827. Tickets may be purchased in person at the Green Center box office (605 S. College Avenue) or online (www.depauw.edu/music/tickets).
# # #
2014 Music of the 21st Century Concerts
Thursday, Feb 13—7:30 pm: Chamber Music Concert, Thompson Recital Hall
Friday, Feb, 14—7:30 pm: Gala Ensemble Concert, Kresge Auditorium
For a full, detailed schedule, visit www.depauw.edu/music.
Back