Slate of New Religious-Themed Movies Analyzed by Prof. Jeff McCall '76
February 21, 2014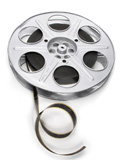 "Get ready for a flood of religious movies coming out of Hollywood this year and next," reports Houston's KTRH radio in a story that quotes a DePauw University professor. "First up is Son of God which hits theaters later this month. Then the film Noah is set for release at the end of March. Exodus tells the story of Moses, and Mary, Mother of Christ will follow."
Jeff McCall, professor of communication at DePauw and author of Viewer Discretion Advised: Taking Control of Mass Media Influences tells the station, "I think there's a sense here that the family-values audiences have been left unfulfilled by the movies in recent years. A lot of the people who want to go watch movies with their families, or people who are churchgoing folks, are not going to go watch movies saturated with violence or skin, or zombies. So this is an attempt to reach that demographic and find something that will get them into the theaters."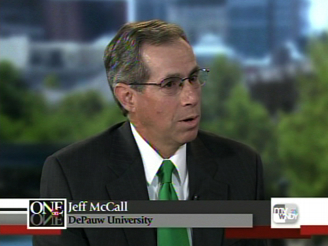 Read more at KTRH's website.
A 1976 graduate of DePauw, Jeffrey M. McCall is a former journalist and faculty adviser to DePauw's student radio station, WGRE. The professor has been quoted in stories published by more than 100 newspapers including an article last weekend that originated in the Los Angeles Times and was syndicated to many other papers.
Source: KTRH/Houston
Back