DePauw Opera Presents Updated Version of The Secret Gardener This Weekend
February 24, 2014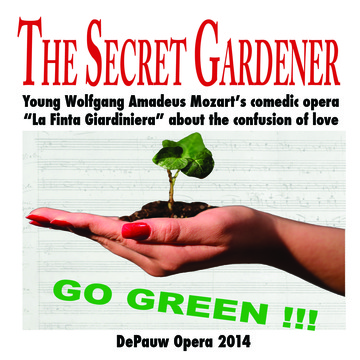 In 1775, an 18-year-old Mozart wrote La finta giardiniera, a comic opera on the eternal topic of the confusion of love. Loosely translated, the title means The Secret Gardener. In DePauw Opera's 21st century production, which runs February 27 - March 2, Anchise, the mayor, decides to run for re-election on a "green" campaign and hires two gardeners, Sandriana and Nardo, to help him. The DePauw production will be presented in -- you got it -- the Green Center's Moore Theatre.
It takes about three minutes into Act I to learn the mayor is in love with Sandriana, who -- naturally -- is not at all in love with him. Nor is she who she pretends to be. To help keep rapidly crisscrossed love affairs straight, guest director Joachim Schamberger conveniently provides the audience with a Who's Who program guide.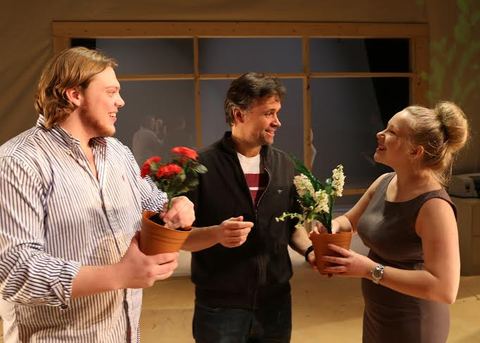 The idea to stage Mozart's comic opera and set it in the present was suggested by Schamberger, an internationally-known stage director currently in residence at the School of Music. The German native, who set last year's production of Strauss's Die Fledermaus during the 175th anniversary celebration at DePauw, is responsible for preparing the adaptation of the story and English dialog, as well as producing, directing and designing the production.
Also an artist-in-residence with the Indianapolis Opera and recently selected as one of Indianapolis' "Ten Most Compelling Performing Arts People,"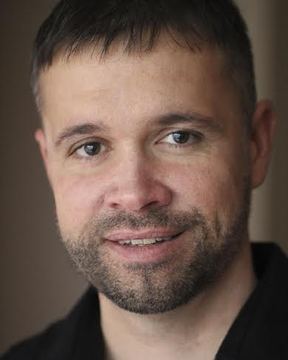 Schamberger often uses graphics, still images and videos to enhance the quality of his productions.
"This year's opera is a funny mix of traditional opera and sit-com -- almost like Mozart meets The Office," says the director. "The original music is fully intact, and by updating the dialog, we gave the story additional comedic layers, which make the show very accessible to a modern audience and fun to act for the singers."
Music director Orcenith Smith will conduct the DePauw Opera Orchestra in this fully staged, double-cast production, with the part of Mayor Anchise to be sung on alternate nights by tenors Joseph Leppek (Thurs/Sat) and Alec Reznich (Fri/Sun). Sopranos Elleka Okerstrom (Thurs/Sat) and Sydney Cason (Fri/Sun) share the role of Sandrina, and basses Blake Lampton (Thurs/Sat) and Yazid Pierce-Gray (Fri/Sun) will sing the part of Nardo.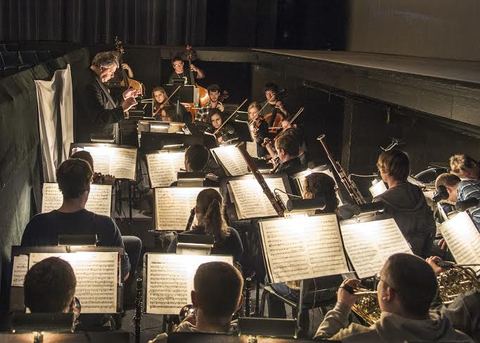 General admission tickets to the opera production in Moore Theatre are $7 and are available online at www.depauw.edu/music/tickets. Tickets for students, children and seniors over 65 are free. Performances Thursday-through-Saturday night begin at 7:30 p.m., with the Sunday, March 2 matinee starts at 2 p.m. For additional information or assistance, stop by the Green Center for the Performing Arts box office (605 S. College Ave.) or call (765) 658-4817.
Back