Coach Bill Fenlon & Josh Burch '99 on the "Fire Inside" Brad Stevens '99
February 24, 2014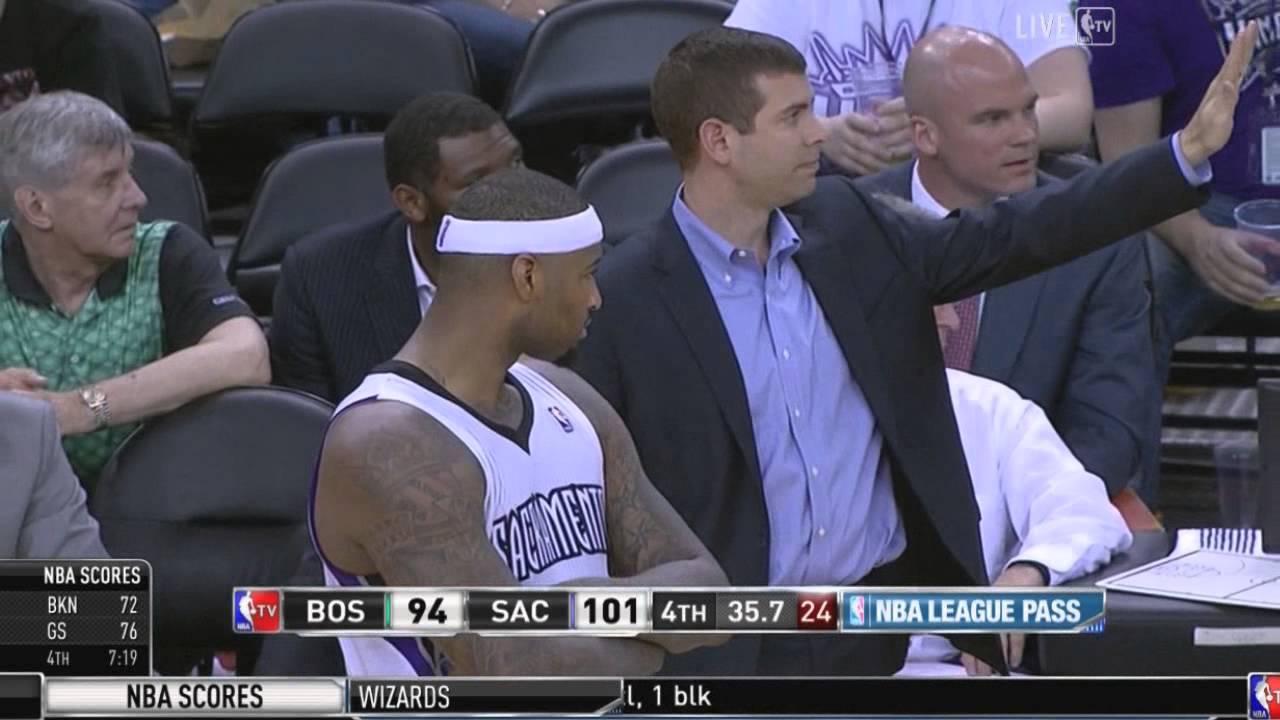 Brad Stevens, head coach of the NBA's Boston Celtics and 1999 graduate of DePauw University, was ejected from a game for the first time in his career Saturday night. A recap in this morning's Boston Globe includes comments from those who knew Stevens in his college days.
Stevens said something to referee Marc Davis with less than a minute left in the fourth quarter. He "didn't shout or say much to Davis," writes Baxter Holmes. "He was measured and direct. But Davis believed whatever Stevens said warranted an early exit. And without arguing Davis' call, Stevens calmly left the floor, pausing only to wave to the opposing coach and congratulate him on his team's win."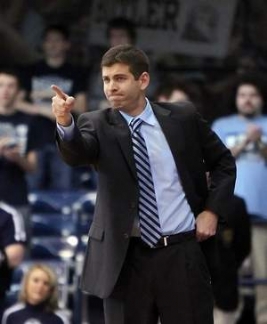 Bill Fenlon, "who coached Stevens on the basketball team at DePauw University," tells the newspaper. "If you're thinking 'Brad Stevens ejection,' that's it, right there. He waves to the other coach and then walks off the floor."
Josh Burch, a DePauw classmate and teammate of Stevens, adds, "He's got a fire inside that you often don't see."
You'll find the article -- headlined "Brad Stevens being tossed gets Celtics' attention" -- at the Globe's website.
In a December story, Stevens credited a leadership class as DePauw as being impactful on his career.
A Management Fellow and economics major at DePauw, Stevens was named the head coach of the Celtics last July, becoming the youngest current head coach in the NBA. He came to the pro game from Butler University, where he guided the Bulldogs to their first two appearances in the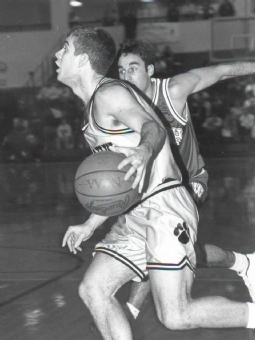 NCAA Division I National Championship game in 2010 and 2011.
At DePauw, Stevens played four seasons for Fenlon, earning all conference and academic all conference honors all four years. You can learn more about his college playing career here.
On April 13, 2010, Brad Stevens returned to his alma mater to deliver the Robert C. McDermond Lecture, telling an audience in Kresge Auditorium, "Surround yourself with the right people and focus on the right things and you can achieve well beyond what you thought you could."
Source: Boston Globe
Back