TV Station Follows Tigers' Quest to Create a "DePauw Dynasty"
February 26, 2014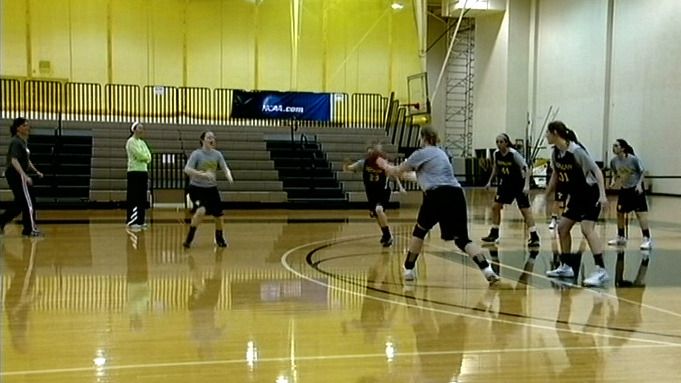 DePauw University's women's basketball team "is rewriting the record books when it comes to wins," noted Indianapolis Fox affiliate WXIN-TV in its late newscast tonight. The station presented a report by Larry Hawley on the Tigers, whose 58-game winning streak recently came to an end. The report aired as the team continues its run toward a second consecutive national championship.
Hawley points out that the Tigers' streak included 77 straight regular season wins 30 straight on the road. "Those are gaudy numbers often lauded on the outside and usually recognized on the inside as a concrete example of their success. Yet DePauw, as some other teams have, denied the knowledge of such winning streaks. To a point where, when pressed just days before their loss to Ohio Wesleyan, they truly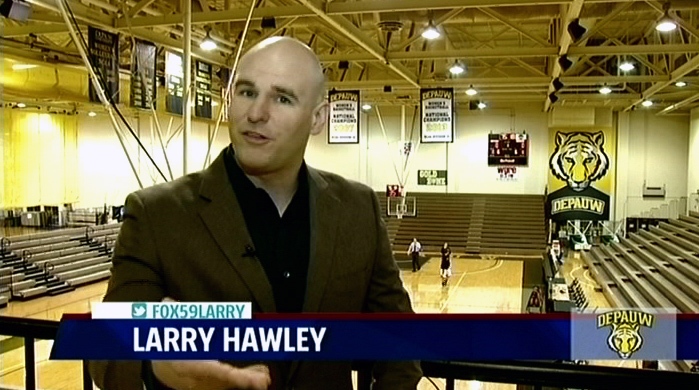 couldn't name how long their winning streak was."
"I honestly don't know," head coach Kris Huffman told the station.
"I know it's in the 50s from what people have told me," added senior guard Ali Ross.
Access the piece at the station's website; it's also embedded below.
The team was also recently featured in the Indianapolis Star and on Indianapolis NBC station WTHR-TV.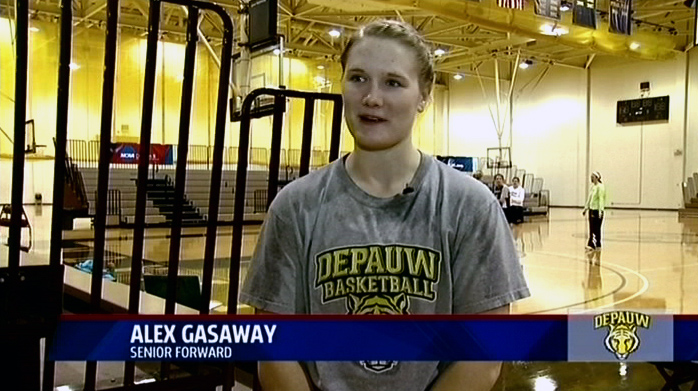 Now 25-1, the Tigers host Kenyon in Friday's second North Coast Athletic Conference semifinal game at Neal Fieldhouse. Get more information at the team's official online page.
Source: WXIN (Fox)/Indianapolis
Back