Prof. John Dittmer to Address Racial Reconciliation Conference in Mississippi
March 1, 2014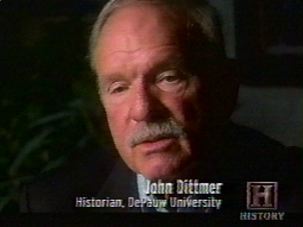 John Dittmer is among the speakers who will address a racial reconciliation conference at Delta State University in Mississippi, March 18-19. The event, "Winning the Race: A Conference on Diversity and Community," aims "to promote dialogue on race relations by building conversations that will bring together diverse communities in the Delta."
The announcement of the program notes, "Dittmer is an award-winning author, professor emeritus of history at DePauw University and a nationally recognized authority on the civil rights movement. From 1967–1979, he taught history at Tougaloo College in Mississippi. Dittmer's book Local People: The Struggle for Civil Rights in Mississippi, has won multiple prestigious awards."
The conference will also feature speeches by former Mississippi Governor William Winter and U.S. Congressman Bennie Thompson.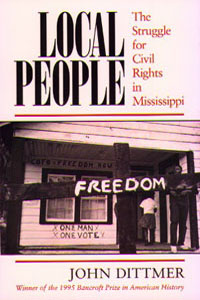 Learn more here.
Dr. Dittmer's Local People: The Struggle for Civil Rights in Mississippi, won the Bancroft Prize, generally considered the most prestigious award in the field of American history writing. He also authored the 2009 book The Good Doctors: The Medical Committee for Human Rights, Race and the Politics of Health Care in America.
Professor Dittmer delivered the principal address to DePauw's Class of 2009 at the University's 170th commencement and received an honorary doctoral degree. A summary of his remarks and an MP3 file of the complete speech can be accessed in this report. Video of the address is posted below.
Back