Ben Solomon '10 is Honored in Pictures of the Year International Competition
March 3, 2014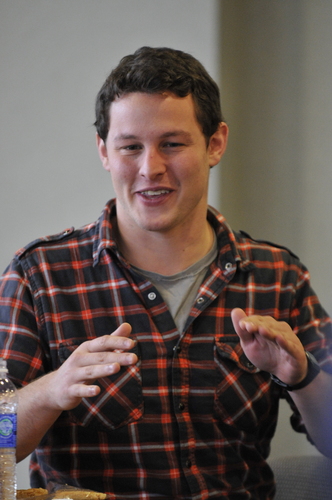 Ben C. Solomon, a freelance multimedia journalist and 2010 graduate of DePauw University, is a third place winner in the 71st annual Pictures of the Year International Competition. Solomon was honored in the "Multimedia Photographer of the Year" category. He and the other honorees will be recognized at the Newseum in Washington, D.C., next month. (photos: Solomon seen speaking to and working with DePauw students during a November 2013 visit to his alma mater)
Solomon's award-winning entry, "The Russia Left Behind," originally appeared in the New York Times in October. It may also be seen here.
Pictures of the Year International is a program of the Donald W. Reynolds Journalism Institute at the Missouri School of Journalism. More than 190 works are being honored this year.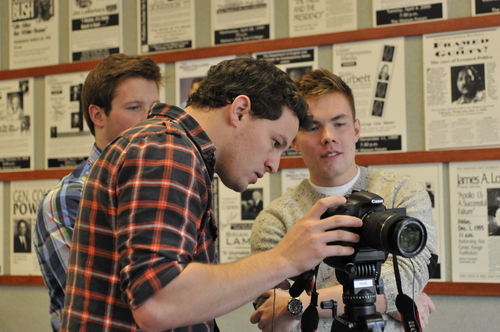 View a complete list of winners here.
A photographer/videographer, Solomon was a communication major and Media Fellow at DePauw. His assignments have taken him to the Middle East, Africa and Russia.
In a 2011 feature, Ben Solomon stated, "My time at DePauw allowed me to do some really interesting things. It's been an easy transition for me. DePauw is an amazing place. If you're motivated to do things, the opportunities are limitless."
Back