Angie Hicks '95 & Dennis Trinkle '91 Join Indy Chamber Board
March 4, 2014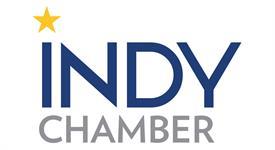 Angie Hicks '95, co-founder and chief marketing officer of Angie's List, and Dennis A. Trinkle, provost and chief academic officer of Harrison College, have joined the board of directors of the Indianapolis Chamber of Commerce.
With membership of nearly 3,000 businesses representing 230,000 employees in the Indianapolis region, the Indy Chamber is leading the effort to strengthen the business climate, improve the state of education, revitalize neighborhoods and enhance the region's workforce. Learn more here.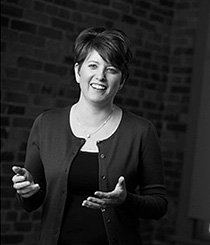 Hicks, who was a Management Fellow and economics major at DePauw and earned an M.B.A. from Harvard Business School, had an entrepreneurial idea right out of college which led to the creation of Angie's List. The company now has almost 2.5 paid members who create and share reviews of local businesses and Hicks, the face of the organization, regularly appears in major media to discuss consumer issues.
In 2007, DePauw honored Angie Hicks with a Distinguished Alumni Award for Management and Entrepreneurship and she received the Robert C. McDermond Medal for Excellence in Entrepreneurship in 2009. She was named a Torchbearer Award winner in March 2009 by the Indiana Commission for Women, in recognition of her entrepreneurial accomplishments and for providing a positive example of the influence women have on their community and the state of Indiana.
Dennis Trinkle provides executive and academic leadership for the entire Harrison College system, which includes 900-plus employees and 12 campuses, an online division and a culinary division (The Chef's Academy). More than 6,100 students are enrolled. He is the author and editor of 16 books and more than 50 articles on technology, pedagogy, history, learning theory and management and has organized and presented at many panels and workshops, and is a frequently invited keynote speaker at international events on business, innovation and technology topics.
A history major at DePauw, Dr. Trinkle previously served at his alma mater as a history professor and as chief technology officer. He holds an M.B.A. in technology management from the University of Phoenix, and a M.A. and Ph.D. from the University of Cincinnati.
Back