Guest Soloist Randy Salman Performs with University Band Sunday
March 5, 2014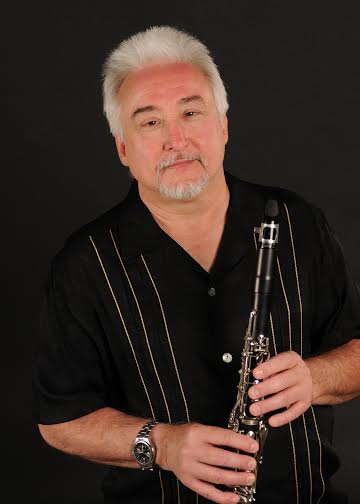 The DePauw University Band welcomes School of Music faculty member Randy Salman as guest clarinet soloist this Sunday, when it performs Artie Shaw's masterful Concerto for Clarinet. The concert, conducted by director of bands Craig Paré, will begin at 3 p.m. in Kresge Auditorium at the Green Center for the Performing Arts on DePauw's campus.
"Prof. Salman is always a welcome soloist with University Bands," says Dr. Paré of his colleague, whose guest performances with the DePauw Band include a recording of Michael Daugherty's Brooklyn Bridge, the title work on the student ensemble's sixth compact disc. "Each opportunity to work with Randy is a pleasure for me and a treat for our students to accompany him; his artistry is a model for the University Band musicians."
The Concerto for Clarinet is also an ideal vehicle for Salman, equally at home with classical and jazz repertoire. "The Shaw concerto -- a true masterwork by one of history's finest jazz clarinetists and Big Band leaders -- highlights Randy's exceptional technique and fluid jazz playing style, " says the DePauw bandleader.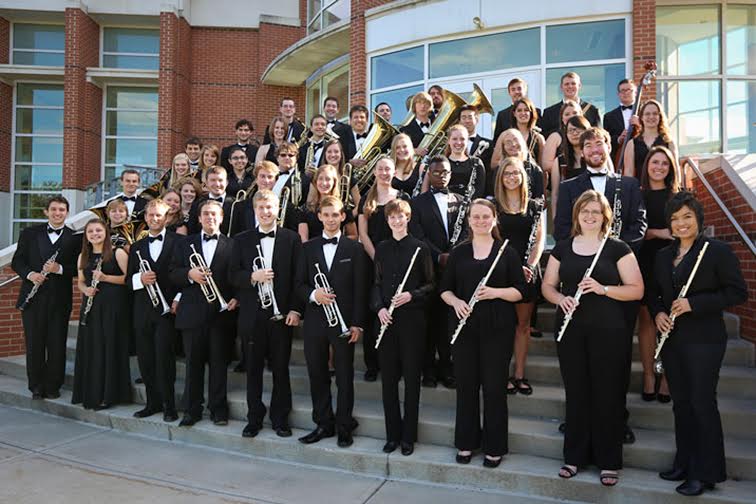 For this concert, Paré has also prepared three pieces composed for symphonic band. "United Artists, a magnificent fanfare by Kenneth Fuchs, and Kathryn Salfelder's colorful Crossing Parallels are included on Sunday's program, which concludes with Variations on 'America' by the trailblazing American composer Charles Ives," he notes.
"Each piece has its own unique style and challenges for the musicians," adds Professor Paré, "United Artists is an energetic, exciting fanfare-overture that highlights the brilliance and timbres of the symphonic band, whereas Crossing Parallels mellifluously combines the rich elements of Renaissance and Baroque styles with contemporary musical gestures. Ives' Variations on 'America,' originally composed for organ and later arranged for band, features each section of the ensemble as the tune 'America' weaves its way through a series of treatments in tempo, harmony and style."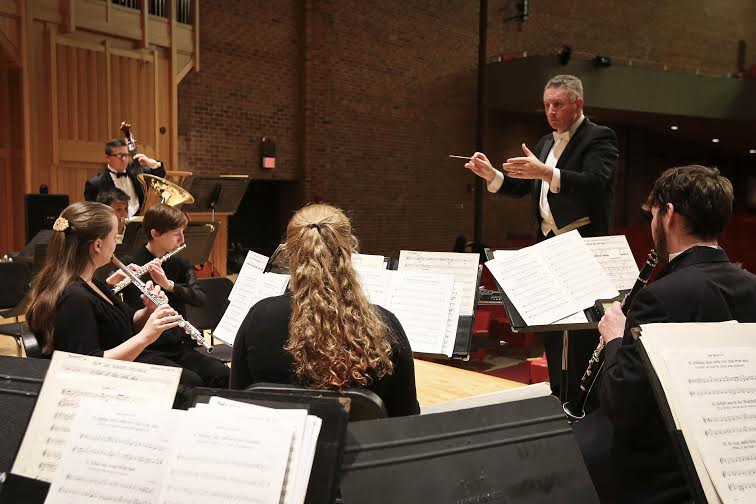 All four works, along with the repertoire for the next concert on April 13, will be included on the University Band's ninth compact disc, the recording sessions for which will be held in late April.
General admission tickets to the band concerts are $3 and are available online (www.depauw.edu/music/tickets) and at the Green Center box office. However, with the donation of a non-perishable food item to the Putnam County Emergency Food Pantry, attendees may obtain a free ticket to the performance. For additional information, contact Dr. Paré at cpare@depauw.edu.
Back