FCC Needs to Explain Recent Actions, Opines Prof. Jeff McCall '76
March 7, 2014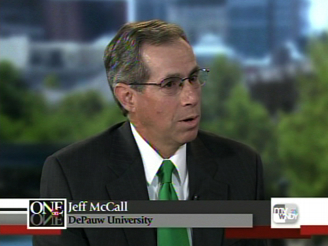 "The Federal Communications Commission has backed away from the senseless study it planned that would have had researchers snooping into the content decisions made in local broadcast newsrooms," begins a column by Jeff McCall. Writing in the Detroit News, the professor of communication at DePauw University adds, "While that is nice to know, the American public now needs to hear what Paul Harvey would have described as 'the rest of the story.' "
The professor's op-ed recaps how the decisions to launch and then scrap the Critical Information Needs (CIN) study came to pass. A Wall Street Journal piece by FCC Commissioner Ajit Pai blasting the plan engaged the public and led the FCC to cancel the research project.
According to Dr. McCall, author of Viewer Discretion Advised: Taking Control of Mass Media Influences, "The underlying FCC motivation for studying newsroom practices has little to do with information needs, and everything to do with who owns the media.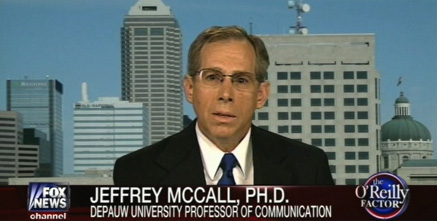 The CIN study was merely camouflage for finding a way to keep huge media corporations from becoming huger. FCC commissioners, such as [Mignon] Clyburn and former chair Julius Genachowski, have long been concerned that big media corporations prevent a diversity of ownership, particularly among women and minorities. While arguments can be made for wanting diverse ownership in media, the FCC has not yet found ones that can withstand legal challenges."
The professor continues, "The study of newsroom content decisions in order to forge a case for changing ownership regulations is surely a fool's errand. The barriers to diverse ownership are totally unrelated to decisions made in newsrooms, and even if data to that effect could be concocted, press protections would keep the FCC from enacting regulations based on it. The barriers to media ownership today are structural and capital related, and that goes for all smaller investors -- women, minority or otherwise."
McCall believes the incident points to a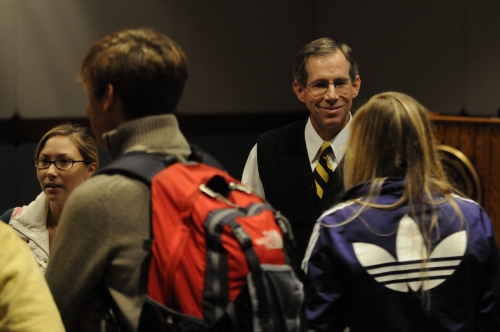 "lack of First Amendment understanding that the FCC must still explain to journalists and the American people."
Access the complete text, which will also appear in tomorrow's Indianapolis Star, at the News' website.
A 1976 graduate of DePauw, Jeffrey M. McCall is a former journalist and faculty adviser to DePauw's student radio station, WGRE. The professor has been quoted in stories published by more than 100 newspapers including a story by Houston radio station for KTRH and a recent article that originated in the Los Angeles Times and was syndicated to many other papers.
Source: Detroit News
Back