National Organization Commends DePauw's Sustainability Efforts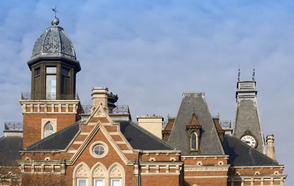 March 16, 2014
DePauw University is the recipient of a STARS (Sustainability Tracking, Assessment & Rating System) "Silver" rating in recognition of the college's sustainability achievements. The award from the Association for the Advancement of Sustainability in Higher Education (AASHE) represents an upgrade from last year's "Bronze" designation for DePauw. STARS measures and encourages sustainability in all aspects of higher education.
The STARS program is the only one of its kind that involves publicly reporting comprehensive information related to a college or university's sustainability performance. Participants report achievements in three overall areas: 1) education & research, 2) operations, and 3) planning, administration & engagement. DePauw's scorecard may be viewed here.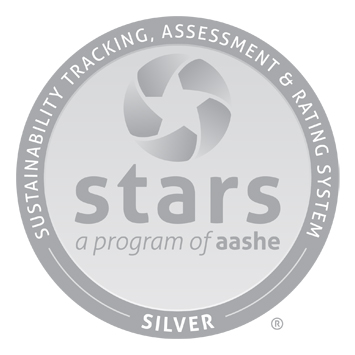 More than 600 colleges and universities are now engaged with STARS; DePauw was a charter member of the program, joining in 2009.
"STARS was developed by the campus sustainability community to provide high standards for recognizing campus sustainability efforts," notes Stephanie Herrera, executive director of AASHE. "DePauw University has demonstrated a substantial commitment to sustainability by achieving a STARS Silver rating and is to be congratulated for its efforts."
"The mission of DePauw's Sustainability Initiative is to create and sustain a nationally recognized living and learning university community that incorporates our foundational sustainability principles into all facets of campus life," wrote President Brian W. Casey in a letter to AASHE accompanying the STARS update, which was led by assistant sustainability director Anthony Baratta '09. "The completion of the STARS update recognizes the continued work of
DePauw University to become more sustainable as it challenges us to continuously improve in the future."
AASHE is an association of colleges and universities that are working to create a sustainable future. To learn more, click here.
You're also invited to visit the DePauw Sustainability webpage.
Back