Jazz Ensemble Swings Into Spring at Tuesday Concert
March 13, 2014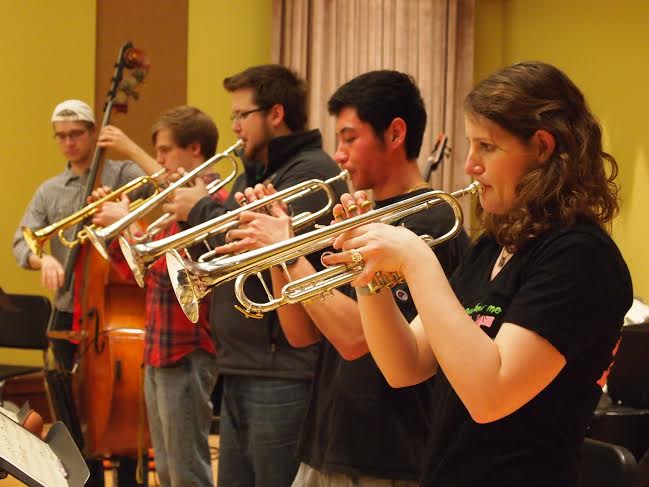 Before students head south for spring break, the DePauw Jazz Ensemble, led by Mark McCoy, will get in a few hot licks in a superb mix of settings and styles next Tuesday, March 18. The concert begins at 7:30 p.m. in Kresge Auditorium, located within the Green Center for the Performing Arts.
After featuring guest artists on the past few programs, the band shines on its own in the upcoming performance with a variety of music for big band.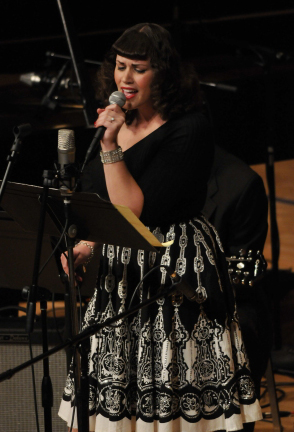 Favorites such as I Can't Stop Lovin' You and Mack the Knife will be performed on the Tuesday night concert, alongside beloved jazz standards such as Sister Sadie and Quiet Nights of Quiet Stars.
DePauw University School of Music student soloists are junior trombonist Will Johnson, featured on the classic jazz ballad A Time for Love, and senior Annelise Delcambre, vocalist on the Diane Schuur and Count Basie Orchestra's rendition of Every Day I Have the Blues as well as Jack Keller's sultry Caught a Touch of Your Love. The band also breaks down into a small group setting for Gordon Goodwin's Latin groove, a tribute to his cat Garaje Gato.
General admission tickets to jazz ensemble concerts at the Green Center are $3; tickets are free for all students, children and seniors over 65.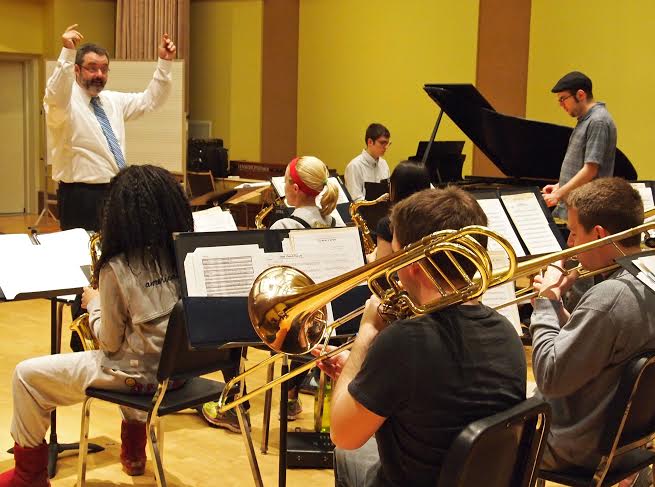 Anyone wanting to attend a music event, who cannot afford to pay full ticket price, can also take advantage of the School's pay-what-you-can option.
For additional information, including a fully loaded calendar of upcoming events, visit www.depauw.edu/music/tickets or drop by the Green Center box office (605 S. College Avenue) to purchase tickets in person.
Back