Media's Hidden Cameras in Schools a "Random Fishing Expedition," Says Prof. Bob Steele '69
March 18, 2014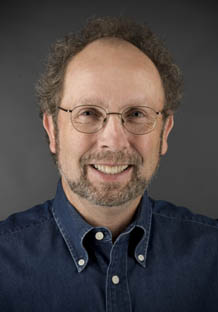 A New York Times article detailing undercover news reports which sent hidden cameras into schools to test their security measures includes analysis from Bob Steele, Distinguished Professor of Journalism Ethics at DePauw University.
"I think that for a news organization to just go on this type of random fishing expedition, there has to be a really good journalistic purpose," says Dr. Steele, who also serves as Phyllis W. Nicholas Director of The Janet Prindle Institute for Ethics. "There has to be some reason that you're doing that, that you are testing something in particular based on some sort of evidence other than just, 'school security is a problem in our country.' "
The undercover reports were done by two NBC affiliates and the network's Today. As John Eligon writes in the Times, "School shootings, especially the 2012 attack in Newtown, Conn., have prompted not just a reassessment of safety measures, but also a rash of efforts by news organizations in recent months to assess the effectiveness of safety protocols. But these episodes have raised broader questions about the ethical and practical implications of this type of reporting.

In some cases, things can go disturbingly wrong."
Later, Eligon notes, "News outlets should also weigh the risk of what they are doing, said Mr. Steele, the DePauw professor. For instance, he asked, what if wandering into a school caused such alarm that the school security officer pulled out a gun? How would the reporter react in such a situation?"
Read the complete story at the newspaper's website.
A 1969 graduate of DePauw, Robert M. Steele is one of America's leading
experts on media ethics, is regularly quoted in news stories, and has been called a "journalism treasure" by Steve Buttry of the American Press Institute. In 2010 the professor was named a Fellow of the Society of Professional Journalists, the highest honor SPJ bestows upon a journalist for extraordinary contributions to the profession.
Source: New York Times
Back