Peeler Art Center Selected to Participate in National Museum Assessment Program
March 20, 2014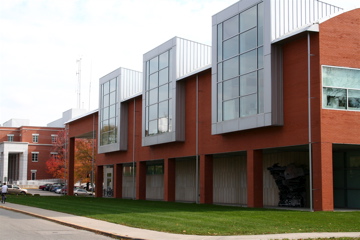 The Richard E. Peeler Art Center at DePauw University has been selected to participate in the Museum Assessment Program (MAP). Through guided self-study and on site consultation with a museum professional, participation in MAP will empower the Peeler Art Center to better serve visitors by facilitating its meeting and exceeding the highest professional standards of the museum field.
The program is funded by the federal Institute of Museum and Library Services (IMLS) and throughout its 30 years has been administered by the American Association of Museums (AAM). As part of the IMLS National Leadership program, MAP advances best practices and fosters improvement in museums. MAP is a self-motivated program; application to and participation in MAP is initiated by each local institution, and those accepted invest considerable human and institutional resources into the assessment.
MAP is a confidential process of self-study, peer review and implementation. Museums use the assessment process to strengthen operations, build capacity, and enhance communication throughout the organization and in response to community needs. Participant museums choose one of three categories for its assessment: Collections Stewardship, Organizational, and Community Engagement. The Peeler Art Center will take part in the Collections Stewardship assessment process. Small and mid-sized museums of all types, including art, history, science and technology, children's, natural history, historic houses, nature centers, botanical gardens, and zoos participate in the program.
"Choosing to be part of the MAP program is indicative of the commitment to civic involvement, public service and overall excellence on the part of DePauw University's Richard E. Peeler Art Center," said Ford W. Bell, president of AAM. "Studies have shown America's museums to be among the country's most trusted and valued institutions. MAP is designed to make them even better."
Since its creation in 1981, the MAP program has served over 4,300 museums. MAP is supported through a cooperative agreement with IMLS. For more information, including a complete list of museums participating in MAP, please visit www.aam-us.org/map, call (202) 289-9118 or e-mail map@aam-us.org.
AAM is the only organization representing the nation's entire museum community and has been dedicated to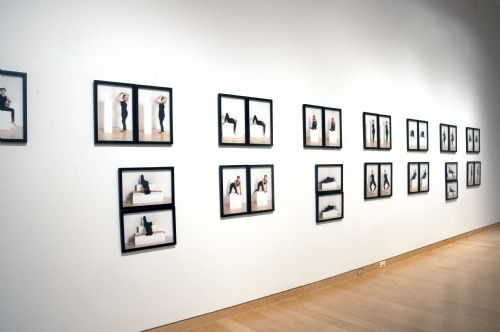 promoting excellence within the museum field for over 100 years. For more information about AAM, visit www.aam-us.org. The Institute of Museum and Library Services is the primary source of federal support for the nation's 123,000 libraries and 17,500 museums. To learn more about the Institute, please visit: http://www.imls.gov.
The galleries at the Richard E. Peeler Art Center are open Monday-through-Friday from 10 a.m. – 4 pm; Saturday 11 a.m. - 5 p.m.; and Sunday 1 – 5 p.m., and are closed during University breaks and holidays. Please visit the center's website for more information.
Back